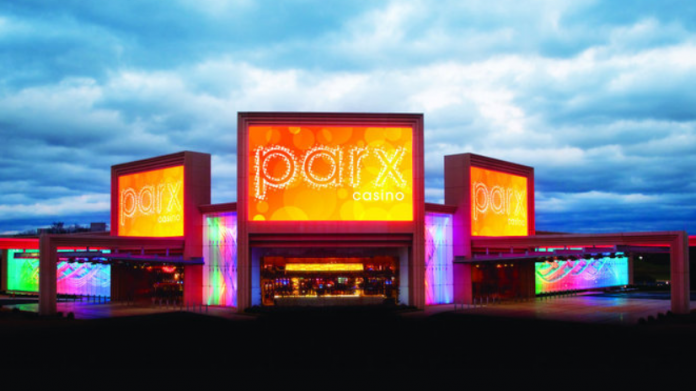 Pennsylvania has witnessed another monthly increase in gambling revenue, driven by an all-time high figure achieved across igaming, which comes alongside yet more fines being handed down by the state regulator. 
In figures reported by the region's Gaming Control Board, revenue through September came in at $476.27m, up 6.2 per cent from the $448.47m gained one year earlier. 
Total tax revenue generated from slot machines, table games, sports wagering, igaming, video gaming terminals and fantasy contests stood at $197.72m.
Per casino property, Hollywood Casino at Penn National Race Course remains the Pennsylvania leader with revenue of $77.04m, an increase of 16.75 per cent year-on-year from $65.99m.
Valley Forge Casino Resort sits in second courtesy of a 24.55 per cent uptick to $66.08m (2022: $53.05m), with Parx Casino taking bronze as revenue of $55.83m remained largely stable.
Looking at another of the commonwealth's reporting segments, igaming tracked a 41.48 per cent year-on-year increase from $112.72m to $159.49m.
Online slots unsurprisingly led the way with $114.74m, up less than 47.32 percentage points YoY from $77.89m, as igaming tables surged ahead 31.65 per cent with $42.36m (2022: $32.17m). Online poker continued to fall, this time by a little under 10.42 per cent to $2.38m (2022: $2.65m).
It's another case of familiarity in the property-by-property online casino standings, with Hollywood Casino at Penn National Race Course leading the way with $66.85m, up 86.66 per cent from the past year's $48.64m.
This is ahead of Valley Forge Casino Resort's 80.92 per cent increase to $35.43m (2022: $19.58m), with Rivers Casino Philadelphia closing September at $29.24m, 11.73 per cent ahead YoY from $26.17m. 
In addition to releasing its latest financial statement, the PGCB also revealed that this latter facility has had a licence renewal, with a unanimous vote issued regarding the category two stand-alone casino certification gained by Sugarhouse HSP Gaming.
Looking at specific game types,, retail slots remain the dominant force with revenue of $198.52m. Retail table games dropped 7.83 per cent to $75.221m (2022: $81.62m).
Total sports betting handle through the month was $726.25m, which represents a rise 12.56 percent point YoY from $645.24m. Revenue reached $36.63m, down 27.05 per cent from $50.21m.
Furthermore, the Pennsylvania gambling authority has also levelled $73,075 in fines to a pair of casino establishments, as well as one video gaming terminal facility.
The largest of these was issued to Live! Casino Pittsburgh, which was penalised $30,000. Two thirds of this figure was for two instances of self-excluded individuals gaining entrance to the gaming floor and gambling, while $10,000 concerned an individual under 21 gaining access to play slots.
Parx Casino was penalised $18,075 for a failure to submit two licence renewal applications in a timely manner, while Love's Travel Stops & Country Stores was hit with a $25,000 fine for not providing the PGCB with ownership structure changes involving its five VGT truck stop establishment locations.