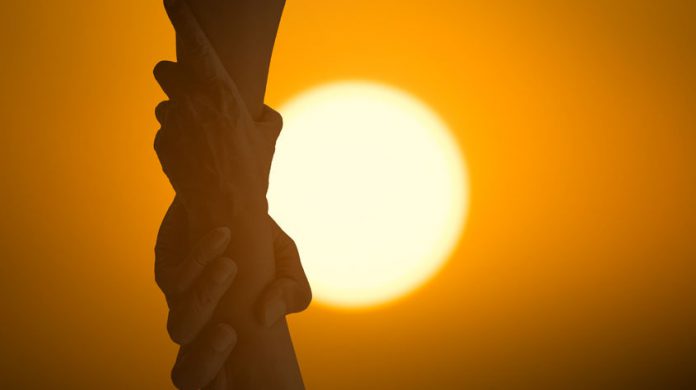 In the first of a number of regular updates covering an array of industry issues and jurisdictions, Steve Chen and the team at Major League Content take a slightly deeper dive into the GamCare 2022/23 annual report.
UK-based charity GamCare released a report revealing the number of people seeking help for gambling-related issues is at an all-time high. According to the charity's annual report, there is a surge in calls and online chats to and from the National Gambling Helpline.
This year, figures reached the highest number on record since the service was launched, at 44,049, marking a 4.7 per cent increase from the previous year when GamCare recorded 42,070 calls.
Within the report, GamCare cited data from the European Gaming & Betting Association from 2022, highlighting that 65 per cent of the UK's gambling market revenues stem from online gambling. It also pointed to recent UK Gambling Commission statistics, revealing that the UK gambling industry is worth an estimated £14.1bn, with growth primarily driven by the surge in online gambling.
Earlier this year, GamCare's Lived Experienced Manager Colin Walsh highlighted this significant shift towards online gambling, pointing out that "there is still a perception that gambling harm predominantly comes from betting on horses or sports events".
Adding: "In the past five years, we have broadly seen a trend where people often start gambling on these activities but eventually transition into other areas of online gambling, where it can be easy to lose sight of how much time and money is being spent".
The report also delves into the demographics of the individuals calling the helpline, revealing that 68 per cent were men, 30 per cent were women, and two per cent identified as transgender or other genders. The majority fell within the age bracket of 26-35 (41.7 per cent), closely followed by the 36-45 age group (22.9 per cent).
Of the callers, 87.3 per cent came from the gamblers themselves, while 12.7 per cent came from callers who wanted help with someone else's gambling behaviour.
Another aspect highlighted within the report is the reasons why people gamble, revealing the top three motivators as chasing losses (63 per cent), seeking escapism (34 per cent), and battling boredom (33 per cent). Understanding the underlying triggers is equally important as addressing the behaviour in ensuring effective support and intervention.
The report also underscores the impact that problem gambling has had on individuals across the UK. GamCare's statistics reveal the sad reality of anxiety and stress (80 per cent), financial difficulties (72 per cent), depression (62 per cent), and strained relationships (54 per cent) as a result of people's gambling habits, further highlighting the need for support and intervention in tackling the adverse effects of gambling addiction.
Since being founded in 1997, GamCare has provided treatment sessions and extended brief interventions to Britons whose lives have been affected by problem gambling. The report reveals that 9,009 individuals attended treatment sessions or EBIs in the past year, bringing the total interventions to 38,456.
The report highlights GamCare's introduction of new communication channels to its helpline, including WhatsApp and Facebook Messenger, providing more options for people seeking support.
Margot Daly, Chair of Trustees, emphasised: "Looking forward, our focus remains on reducing barriers to accessing support and delivering the high-quality services that can change people's lives."
Within the report, the charity also shed light on the ongoing cost-of-living crisis, which has affected the UK since late 2021. In March 2023, GamCare launched its national cost-of-living campaign and Money Guidance Service nationwide. This service offers personalised budgeting assistance to help people get their finances back on track and saw 99 client referrals within the past year.
Finally, GamCare's Young People's Support Service also entered its third year in 2023, with a 67 per cent increase in referrals from December 2022 to January 2023. The YPSS focuses on individuals under 18, acknowledging that gambling-related problems can affect people of all ages.
GamCare's report draws attention to the extent and importance of responsible gambling concerns in the UK today and the impact they continue to have on individuals, with the charity reaffirming a commitment to raising awareness and assisting those struggling with these issues through its education and treatment services.