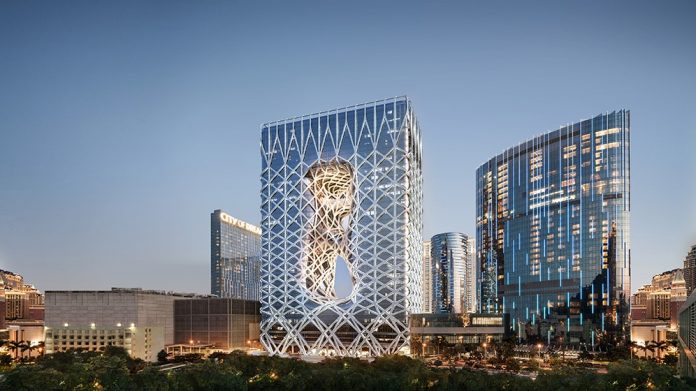 Melco Resorts & Entertainment has once again reiterated confidence in the Macau market after noting that the group's continued recovery in the region has gone "from strength to strength".
This has been complemented by a maintained solid performance by the Philippines' City of Dreams Manila, however, the group's City of Dreams Mediterranean venue is said to have been impacted by the conflict in Israel.
Melco Resorts' Q3 group-wide showing
Revenue through the year's second quarter surged to $1.02bn (2022: $241.8m), which is aligned with an improved performance in all gaming segments and non-gaming operations following the relaxation of COVID-19 related restrictions in Macau in January 2023, as well as the opening of the company's Studio City phase two.
Operating income of $94.7m is contrasted to a loss of $198.5m year-on-year, while adjusted EBITDA swung to $280.6m compared to 2022's $34.9m loss. Net loss attributable to the group improved significantly once again to $16.3m (2022: $243.8m).
For the year-to-date, revenue is up 164.75 per cent to $2.68bn (2022: $1.01bn), operating income reached $159.34m compared to a loss of $543.62m one year earlier, and net loss dropped to $188.6m (2022: -$803.13m).
Lawrence Ho, Chair and Chief Executive Officer, said of the performance: "Macau's recovery continued to grow from strength to strength into the third quarter of 2023, especially during the summer months, with our property visitation and casino player hours benefiting from this growth.
"We had solid performance over the October Golden Week and we saw a robust recovery during the remainder of October. Both gaming and non-gaming segment revenues improved, reinforced by our commitment to invest in world class entertainment and enhance our non-gaming amenities."
Property-by-property breakdown
The group's flagship Macau-based property, City of Dreams, saw revenue increase significantly to mirror the second quarter's $506.2m (2022: $66.4m), with AEBITDA following suit to close at $153.9m (2022: $40.2m).
This, once again, is aligned to a heightened performance across all gaming segments and non-gaming operations.
Continuing this trend, Studio City saw revenue and AEBITDA close the three month period at $277.7m (2022: $25.6m) and $67.7m (2022: -$31.15), with the casino and entertainment operator echoing its previous sentiments.
The Philippines' City of Dreams Manila witnessed a revenue increase of 4.2 per cent to $124.9m (2022: $102.6m), while AEBITDA up 17.63 percent to $48.7m (2022: $41.4m).
With the company's City of Dreams Mediterranean officially opening to the public on July 10, 2023, after a soft opening in June, operations across Cyprus saw revenue reach $53.4m, up 17.63 per cent from the previous year's $24.8m AEBITDA climbed 7.46 per cent to $7.2m (2022: $6.7m).
Closing Statement
"Our market leading design standards were recognised by Prix Versailles with Morpheus being the only hotel in Macau to have the honour of being included as one of the World's Most Beautiful Hotels," Ho concluded.
"City of Dreams Manila continues to generate solid earnings with a strong margin profile. On the other hand, after a successful opening, City of Dreams Mediterranean has been impacted by the conflict in Israel. Our teams are working on re-aligning our marketing strategy.
"Food waste reduction continues to be a key focus of our sustainability strategy with plate waste being the most challenging area to address.
"With clean plate awareness campaigns taking place almost daily in our staff dining areas at City of Dreams Manila and the implementation of AI technology, plate waste per cover has reduced by more than 60 per cent."