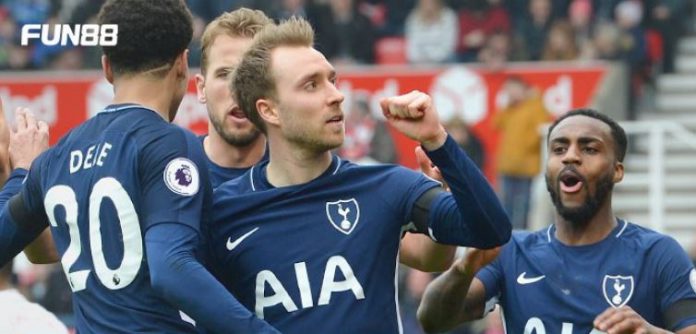 Premier League club Tottenham Hotspur has extended its partnership with online gaming and betting operator FUN88, which continues as the London club's Official Betting Partner in Asia and Latin America.
Founded in 2008, FUN88 has a significant following in Asia and Latin America where it offers betting, live casinos, slots and keno games, available in a range of languages.
The partnership sees Spurs and FUN88 collaborate to engage with Asian and Latin American fans through a range of activities including presence on the club's digital channels.
As part of the extended partnership, FUN88 will also have in-stadium advertising presence on LED perimeter boards at home matches, at both temporary home Wembley and at Spurs' new stadium, which is set to open for the 2018/19 season.
Fran Jones, head of partnerships at Spurs, said: "We are looking forward to continuing this long-standing relationship with FUN88, which sees them join us in the move to our exciting new state-of-the-art stadium.
"The consistent and impressive growth of the club's localised digital channels provides FUN88 with a good platform to develop and grow the brand across Asia and Latin America."
Nathan Walker of FUN88 added: "We are proud to extend our relationship with Tottenham Hotspur and their fans in Asia and Latin America.
"We have seen the brand grow in line with the club's growth, both on and off the pitch. Our customers will see much more in terms of team interaction and the new world-class stadium will provide our customers with more exclusive offerings."