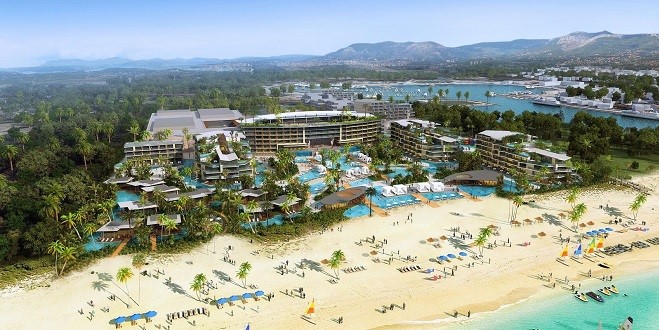 Caesars Entertainment is to work with Grupo Questro on a further non-gaming project, which will see a Caesars Palace luxury beachfront hotel be developed in the Puerto Los Cabos area of Baja, Mexico.
Following on from its Dubai project, where two luxury hotels are to be constructed, called the Caesars Palace Bluewaters Dubai and Caesars Bluewaters Dubai, on a man made island, the firm has announced a further expansion of its brand into fresh global markets.
Mark Frissora, Caesars Entertainment President and Chief Executive Officer, commented: "Bringing Caesars Palace to Puerto Los Cabos will represent further progress on our strategy to expand the company's non-gaming businesses into premiere resort and gateway destinations.
"This resort will represent our first investment in Mexico, and it speaks to the global strength of the Caesars brand. We are looking forward to working with Grupo Questro to create a 5-Star destination that reflects the best of Caesars offerings in the hospitality, dining and entertainment spaces."
Caesars, who will manage the property and receive a licensing and management fee, details that the non-gaming luxury beachfront hotel will feature 500 rooms and suites, a 40,000-square foot convention center, a 25,000-square foot full service spa, three fine dining restaurants, an array of amenities including an entertainment venue, pools, cabanas, fitness center, tennis courts and access to the two signature golf courses.
Eduardo Sanchez Navarro Rivera Torres, Executive President of Grupo Questro, added: "We are very excited to work with our new partners to help bring the Caesars brand to Puerto Los Cabos.
"Caesars is known around the world, and we are confident that this luxury resort will be an incredible asset for global visitors."
In addition to the projects in Puerto Los Cabos and Dubai, Caesars Entertainment has announced plans to build a meeting and conference centre in Las Vegas and has broken ground on a new Harrah's-branded casino in Northern California.