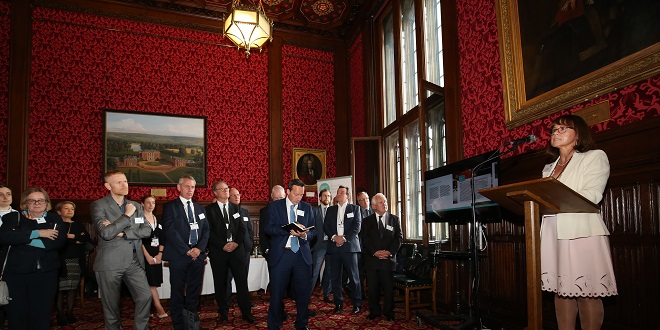 Casino operators are working more closely than ever to promote responsible gambling across the land-based industry, according to the industry's independent assessment panel.
Playing Safe, the casino sector's responsible gambling body, presented its annual report at a House of Commons reception on Monday. Lord Ashton, parliamentary under secretary of state at the DCMS, and Gambling Commission chief executive Neil McArthur were both in attendance.
The Playing Safe report, co-written by Dr Guy Bohane and Professor Yvonne Guerrier, stated: "The willingness of operators to collaborate and learn from each other is very encouraging.
"The casino sector needs to challenge itself to keep pushing boundaries and become creative and sophisticated in its approach to responsible gambling. We can see evidence this is happening."
Speaking at the Parliamentary reception, Dr Bohane outlined five major projects undertaken by
Playing Safe during the last twelve months:
A comprehensive evaluation of SENSE, based on surveys of customers and managers and an analysis of the self-exclusion scheme data. It showed more than 10,000 customers have enrolled on the scheme since its launch and 44% who enrolled have not returned to casino gambling two years later.

Support for a major research project led by the Canadian firm,

Focal Research

, and involving five casino operators, to integrate an alert system which identifies 'Gamblers of Interest' and potential risky play on slot machines.

A research project into young people and casinos, based on interviews and focus groups of 18-30 year olds, to understand how to communicate responsible gambling messages more effectively. A guide will be produced for managers.

The ACE accreditation process for operators, with more than 80% of operators now accredited. Criteria for assessment are being updated to include the management of AML, money lending and vulnerable customers and to ensure ethical principles are incorporated in operators' corporate governance procedures.

A workshop for casino managers from 10 companies to develop 'best practice' in interacting with customers, which will result in a concise guide being produced for all managers.
Tracy Damestani, chief executive of the National Casino Forum, added: "Playing Safe is a critical part of the casino industry's commitment to promoting socially responsible gambling and defines the way casino operators and their staff conduct business.
"I am very proud that the casino sector is the only one in the gambling industry with a dedicated team evaluating, researching and promoting safe play".