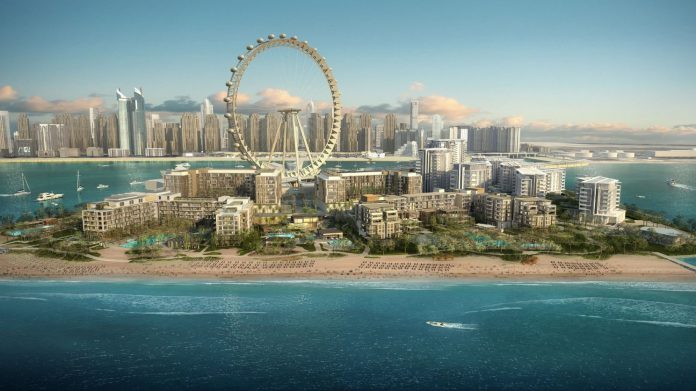 Caesars Entertainment is teaming up with Meraas Holdings to run two luxury hotels and a beach club at Meraas' Bluewaters Island development in Dubai – Caesars' first non-gaming resorts.
Later this year, Bluewaters Island will become home to Caesars Palace Bluewaters Dubai and Caesars Bluewaters Dubai.
Being constructed on a man-made island, the two five-star hotels boast nearly 500 rooms and a wide range of amenities, including pools and a spa.
"Through our collaboration with Meraas, we anticipate Bluewaters Island will evolve into the region's top hospitality, dining and entertainment destination," said Mark Frissora, president and CEO of Caesars Entertainment.
"This project represents Caesars' ability to focus on our strengths in hospitality as well as reinforce our commitment and capacity to establish brands in new global markets."
Abdulla Al Habbai, group chairman of Meraas, added: "Meraas is dedicated to implementing the vision of our wise leadership and consolidating Dubai's status as a global tourist destination in line with the Dubai Tourism Vision 2020.
"We are creating unique experiences and leveraging strategic partnerships to showcase the best of what Dubai can offer to its visitors. The landmark arrangement with Caesars Entertainment, which aims to establish Bluewaters as a world-class tourist attraction with exclusive international entertainment opportunities, is a significant achievement for the emirate's thriving hospitality and entertainment sectors."