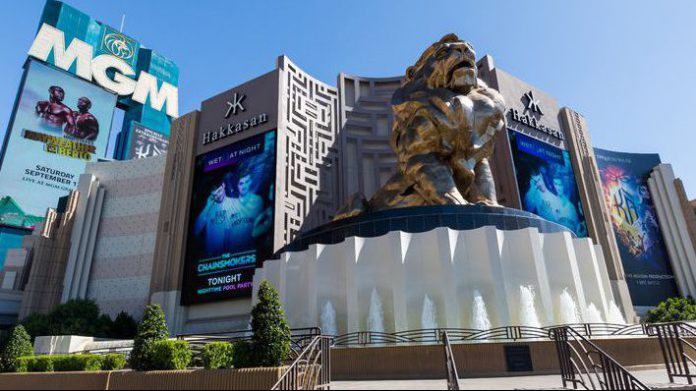 MGM Resorts International is striving to build upon previous profit growth plans, by outlining its new strategy which it expects to deliver adjusted EBITDA uplift of $300m across its domestic resorts.
Consisting of $200m by the end of 2020 and a further $100m by the close of the following year, 'MGM 2020' is a company wide initiative to further reduce costs, improve efficiencies and position the company for growth.
Designed to build upon its previous profit growth plan implemented four years ago, as well as themes outlined in MGM's 2018 Investor Day, the company is aiming to position itself to maximise profitability.
Jim Murren, chairman and CEO of MGM, explained: "Today, we are taking the next step in our evolution as an organisation. We are building on the strong foundation that we have solidified over the past few years, to deepen our efficiencies and achieve sustained growth and margin enhancement.
"MGM 2020 is intended to further transform the way we operate, and leverage the most effective operational architecture for our company.
"When we launched our profit growth plan a few years ago, we transformed our culture to embrace a 'One Company' approach to operations, create best practices and efficiencies, and drive significant adjusted EBITDA growth and margin expansion.
"Importantly, during this time, we established key centralised strategic functions and developed crucial operational expertise to enable best practices and efficiencies. These cornerstone strengths allowed us to exceed our initial expectations on our profit growth plan, as we currently operate many of the most profitable destinations in Las Vegas and across our regional markets."
Releasing further details of the new program, MGM states it is to be largely driven by a two-step approach, which is to first see organisational changes to improve operating efficiencies.
This is by utilising strategic investments to create centres of excellence, which will see the organisation realise its $200m uplift by 2020, half of which will be driven by labour savings, 25 per cent by sourcing and the remaining share by revenue optimisation.
Furthermore, MGM also stresses that it to embark on a digital transformation that will see budget reallocation to invest in technology advances, designed to increase revenues and grow market share by innovating and elevating the guest experience through data, pricing and digital and loyalty capabilities.
Murren concluded, "We had a solid finish to the year in 2018, and as we look to 2019 and beyond, we remain confident in the ramp of our newly opened properties MGM Cotai, MGM Springfield, Park MGM and NoMad Las Vegas.
"We will enter two attractive markets in New York and Ohio. We will continue to work toward cementing MGM Resorts as the leader in sports, following the milestones achieved in 2018 with GVC and the professional sports leagues.
"We remain focused on pursuing an integrated resort opportunity in Japan. MGM 2020 reinforces our commitment to increasing margins and maximising profitability."