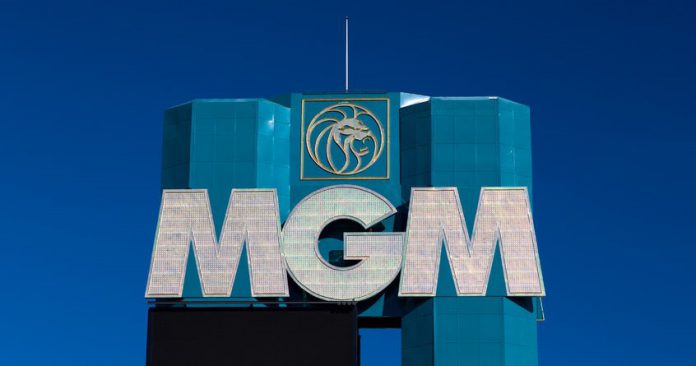 MGM Resorts International has agreed a $637.5m deal alongside MGM Growth Properties, to "reposition" its Park MGM and NoMad Las Vegas properties, as part of a commitment to reduce the former organisations owned real estate.
Expected to be completed next year, annual rent payable by MGM to its real estate investment trust is to increase by $50m, while 90 per cent of the increased rent will be contractually fixed to grow at two percent per year until 2022.
Jim Murren, chairman and CEO of MGM Resorts, explained:"The creation of Park MGM and NoMad Las Vegas, in conjunction with T-Mobile Arena, Park Theater and the entire mid-Strip neighbourhood, further solidify our position as a global resort and entertainment leader.
"As we continue to execute our multifaceted strategic plan, and as part of our ongoing efforts to optimise our portfolio, we believe that these prudent investments in our assets will bring substantial value to MGM Resorts, MGP and our respective shareholders.
"MGM Resorts will continue to deliberately reduce our owned real estate through accretive transactions in the future. MGP is an attractive partner to achieve this goal. We remain committed to our stated strategic objectives, including reducing our ownership stake in MGP."
James Stewart, CEO of MGM Growth Properties, said of the new deal: "Park MGM and NoMad Las Vegas are exciting new concepts on the Las Vegas Strip, further enhancing our already outstanding portfolio.
"MGM Resorts has invested in the significant repositioning of Park MGM and NoMad Las Vegas, and we are excited to partner with MGM Resorts for these iconic assets.
"We intend to fund the consideration through a combination of cash and availability under our credit facility. This transaction will be immediately accretive to our AFFO, and further demonstrates the power of our business model and partnership with MGM Resorts."
This comes as MGM announces that Steve Zanella has been appointed the new president and Chief Operating Officer of CityCenter, where he will oversee daily operations of Aria Resort and Casino and Vdara Hotel and Spa, providing strategic direction to both.
"Steve is a highly accomplished industry veteran whose expertise will be valuable in guiding our luxury resorts at CityCenter," commented Corey Sanders, COO of MGM Resorts International. "We are delighted to welcome him to this new role. Steve has a proven track record for success, and we look forward to further strengthening the performance of CityCenter under his leadership."