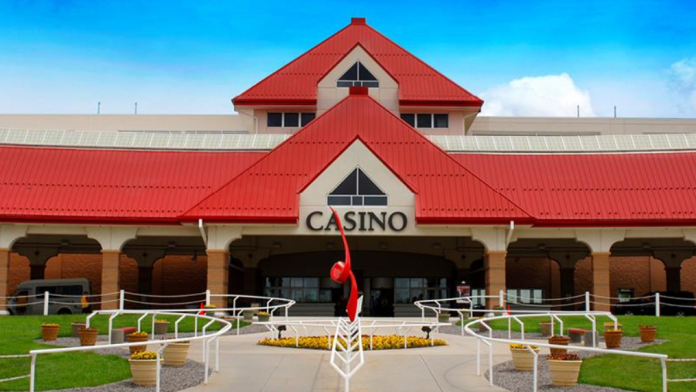 Iowa's Prairie Meadows Racetrack and Casino has jockeyed into position ahead of the potential legalisation of sports betting within the state, after announcing an alignment with William Hill.
The sports betting partnership sees William Hill become official sportsbook operator of the casino, should the activity be given approval by the state's gaming regulatory authorities and become legal under Iowa state law.
May's decision by the US' Supreme Court to allow the nation's states to legalise sports betting came a week too late for Iowa legislature, with an adjournment already having taken place and no action on bill HF2448 undertaken.
Leading the charge on behalf of the state is Republican Jake Highfill, who maintains enough support is in place to proceed quickly, with the current legislative session beginning on Monday 14 January and ending on Friday 15 February.
Bill HF2448 would have permitted in-person wagering as well as via electronic platforms on professional and collegiate sports, with a casino required to pay a $25,000 licence fee and $15,00 renewal per year, with tax stipulated to be approximately 22 per cent of revenues.
"We are excited about the prospect of sports betting in Iowa, and are thrilled to partner with Prairie Meadows to be ready for the day when sports betting is legal in the state," explained Joe Asher, CEO of William Hill US.
"We are building a first-class sportsbook that will make Prairie Meadows the place to bet and watch the games."
The sportsbook would occupy an 8,600 square foot area of the fourth level of the casino, and would feature a new bar surrounded by "state-of-the-art video wall technology for viewing sporting events and with live betting odds".
"Prairie Meadows is thrilled to partner with William Hill, the best name in sports betting, to establish a world-class sports betting experience for our guests," commented Gary Palmer, president and CEO of Prairie Meadows.
Brad Rhines, senior vice president and chief strategic officer of Prairie Meadows, added: "We are excited to expand our resort offerings with a fully renovated clubhouse, that includes both our racing center and new William Hill sportsbook.
"Once the legislative process is complete, this innovative partnership will provide many fun and unique sports betting options for our guests."