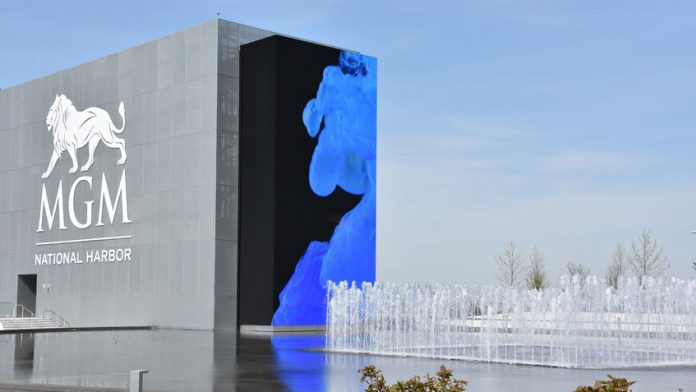 MGM Resorts International's chief diversity and corporate responsibility officer Phyllis James, has been named by Black Enterprise magazine as one of the most powerful women in corporate diversity.
Responsible for leading the Las Vegas headquartered company's corporate diversity and philanthropy departments, James' primary concerns are the management of MGM's policy, business strategy and initiatives focused on corporate social responsibility, which includes its diversity and inclusion, philanthropy and volunteer programs.
Black Enterprise's run-down of the most powerful women in corporate diversity aims to identify those who are vital to the management of major corporations, from marketing and talent development to procurement spending and financial performance, among other areas.
Set to be published in the upcoming first quarter issue, it's the latest in a line of recognition's for James, awarded for legal accomplishments and civic contributions.
In 2015 James was admitted to the American Law Institute, the leading independent US organisation producing scholarly work to clarify, modernise and improve the law, which was followed a year later when the National Bar Association granted a Lifetime Achievement Award.
Jim Murren, chairman & CEO of MGM Resorts International, explained: "Corporate responsibility is an anchor of our company's character, values and culture, and is central to our employee engagement, customer and business expansion and reputation growth.
"Phyllis has been the architect of our diversity and inclusion strategy and practices and a staunch advocate of the advantage it brings to our spirit, our culture and our business; we are proud to call her one of our own."
James has also received many recognition's for her civic service. This year she was named to receive the first annual Focus award presented by BlackDoctor.org.
In 2017 she received the human rights campaign's equality Award at the HRC Las Vegas gala for outstanding leadership and service to the LGBTQ community, the community achievement award from The Las Vegas Asian American Group and the make an impact leadership award from Las Vegas' City Impact Center.