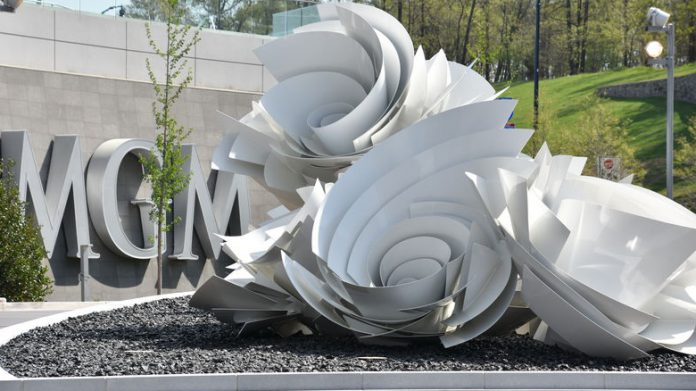 MGM Resorts International has re-emphasised its commitment to growth through its previously announced 2020 initiative, which the organisation hopes will deliver an adjusted EBITDA uplift of $300m across its domestic resorts.
Striving to to further reduce costs, improve efficiencies and position the company for growth, the Las Vegas headquartered firm has also emphasised a commitment to the latter point, with one of three integrated resorts licences in Japan very much on the radar.
Jim Murren, chairman and CEO of MGM Resorts International, addressed the company outlook moving forward: "Looking ahead, we remain highly focused on our strategic priorities, including maximising the performance of our premier properties, driving consolidated free cash flow growth and successfully executing MGM 2020 – our recently announced plan dedicated to improving efficiencies, reducing costs, and investing in key technologies to position the company for further profitability.
"Through MGM 2020, we are reinvesting in our business, and we expect to begin to see the financial benefits in the back half of 2019.
"We also remain committed to targeted growth opportunities, such as sports betting and the pursuit of an integrated resort in Japan. Importantly, we will continue to prudently allocate capital, with a focus of returning excess cash to shareholders."
Speaking as MGM delivered its fourth quarter and full year financial report, net revenues for the quarter increased 18 per cent to £3.1bn, helping nudge its full year figure nine per cent to $11.8bn.
Operating income saw a 50 per cent Q4 boost to $336m, dipping slightly for the 12 month period from $1.7bn to $1.5bn, with adjusted EBITDA rising 21 and one per cent for the quarter and full year respectively to $821m and $3.3bn.
"We also remain committed to targeted growth opportunities, such as sports betting and the pursuit of an integrated resort in Japan"
Net revenues from MGM's Las Vegas strip resorts increased six per cent for the quarter to $1.4bn, reaching $5.7 billion in both the current and prior year periods, whilst its regional operations jumped 18 and eight percent for Q4 and FY to $782m and $2.9bn.
Murren explained: "We had a strong finish to the year, driving growth across all Las Vegas segments in the fourth quarter. Our fourth quarter consolidated net revenues grew by 18% and our consolidated Adjusted EBITDA by 21%, before certain one-time benefits.
"Our Las Vegas Strip Resorts achieved the best fourth quarter adjusted property EBITDA since 2007. We also continued to gain share within our regional markets and realised record fourth quarter revenues and adjusted property EBITDA performance at MGM Grand Detroit, MGM National Harbor, Beau Rivage, and Gold Strike Tunica. Additionally, we closed out the year with the official openings of Park MGM and NoMad Las Vegas, both of which have received overwhelmingly positive responses.
Net revenues from MGM China increased 33 per cent to $687m, including contributions from the opening of MGM Cotai of $287m, with a 32 per cent increase to $2.4bn felt as opposed to entirety of 2017.
Grant Bowie, chief executive officer and executive director of MGM China, added: "We are building the momentum at MGM Cotai. We are also very excited about the launch of Mansion villas, which aim to provide unique and exclusive experiences for our high-quality customers.
"Our focus is on getting all the elements at MGM Cotai fully open and continue to take market share. We believe MGM Cotai will drive greater product diversification, and bring more advanced and innovative forms of entertainment to Macau as it grows as a global tourism destination."