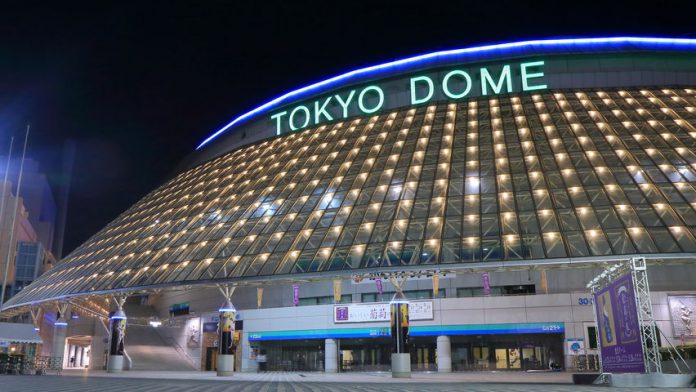 MGM Resorts International is to gain what could be a crucial Japanese foothold, after being named as title sponsor of the Major League Baseball season opening event.
Taking place in Japan for the fifth time, the MGM MLB Opening Series will see the Oakland Athletics and Seattle Mariners face off in Tokyo, in what is the first major marketing activation since the league inked a deal with the Las Vegas headquartered firm last year.
MGM has plans to offer fan-facing events outside of the ballpark, as well as displaying its logo on the right sleeve of players' jerseys during the opening series.
Jim Murren, MGM Resorts chairman and CEO, celebrated the sponsorship opportunity: "We are very excited to partner with MLB and the MLBPA, to deliver a one-of-a-kind fan experience that celebrates baseball in Japan.
"We look forward to giving fans a unique experience to participate in baseball activities in and out of the Tokyo Dome."
MGM recently addressed the ongoing race to secure one of up to three integrated resort licenses set to be on offer in Japan, which has seen a number of global corporations publicly stress a desire to be a key player in the country's new industry, which is slated to see first IR's are open their doors in either 2024 or 2025.
The most recent development has seen Osaka Mayor Hirofumi Yoshimura detail a desire for the region to become a Formula One host in the future, should it first be accredited with IR status.
Noah Garden, MLB executive vice president of commerce, said of the new MLB development: "In just a few months as partners, MGM Resorts has really embraced this relationship and expanded their presence in the league.
"MGM Resorts will have a great opportunity to engage with, and experience the extraordinary passion of baseball fans in Japan. We're excited to have our new partners become such a significant part of our games in Tokyo."
AL West competitors Oakland Athletics and Seattle Mariners are due to open the 2019 season with two-games set for March 20-21 at the Tokyo Dome.
"With this relationship, MGM is reinforcing the depth of its interest in baseball. We're delighted to welcome them as partners for this event, and our players look forward to working together more directly in ways that maximise fan interest," added Timothy Slavin, president of MLB Players Inc.