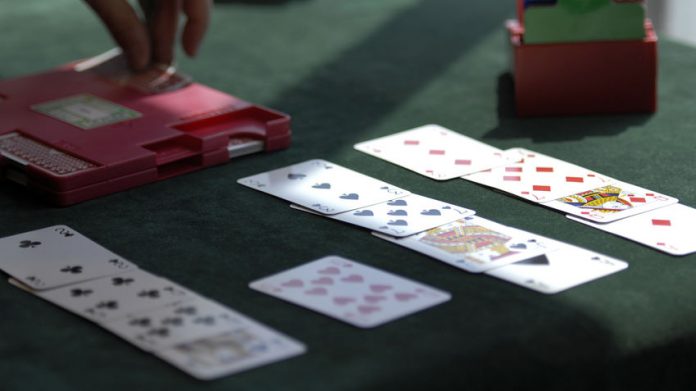 The world's number one bridge player Geir Helgemo has been suspended by the World Bridge Federation, after being found to have breached anti-doping rules when participating in the World Bridge Series, held in Orlando in 2018.
Backdated due to having previously accepted a voluntary provisional suspension, the one-year ban is to be in place until November 20, 2019, Helgamo, a Norwegian national that represents Monaco in bridge events, is also to refund costs of €3,659 for the hearing.
Helgamo tested positive for banned substances Clomifene, a female fertility drug, and a synthetic testosterone, accepting the violation and the provisional suspension pending investigation by the Anti-Doping Panel.
Bridge is subject to WADA's doping regulations through association with the IOC, but the Norwegian Bridge Federation, responding to the ban, states that it's "a little strange" that its players must follow the same rules as those in more physical sports, and urges the development of a framework that is tailored specifically to bridge.
Kari-Anne Opsal, the NBF's president, explained: "Geir Helgemo represents Monaco, but is also a member of the Norwegian Bridge Federation. He has previously played for the Norwegian national team and is our biggest star.
"Many in the bridging community know Geir and appreciate him. It is his responsibility that he does not take drugs that are on the doping list, although in this case they are not performance enhancing in bridge. I feel with Geir in this situation, and hope that he will come back stronger after November 20, 2019, when the exclusion ceases."
In an extract from the ruling conducted by the Anti-Doping Hearing Panel, it was unanimously found that the following sanctions should be imposed:
Geir Helgemo shall be ineligible to take part in bridge competition for a period of one year. Since he has previously accepted a voluntary provisional suspension, Geir Helgemo remains suspended until November 20, 2019.

The title, medal, awards and master-points achieved by Geir Helgemo in the Rosenblum Cup 2018, and in all other competitions within the World Bridge Series 2018, are revoked and the medals and awards have to be returned to the WBF.

Consequent upon the anti doping rule violation by Geir Helgemo, the Team Zimmerman result in the final is automatically disqualified, and the team considered to have lost the final of the Rosenblum Cup.

The Anti-Doping Hearing Panel having determined that the team had no fault or negligence, the team-mates are allowed to retain their medals, awards and master-points related to the second place of ranking in the Rosenblum Cup.

The nature of this and all championships require the National Federation to attest to the good standing of the athlete; no wrongdoing or responsibility was found to be held against the Monaco Bridge Federation.

Geir Helgemo shall refund the WBF for the costs of the hearing, calculated at €3,659.