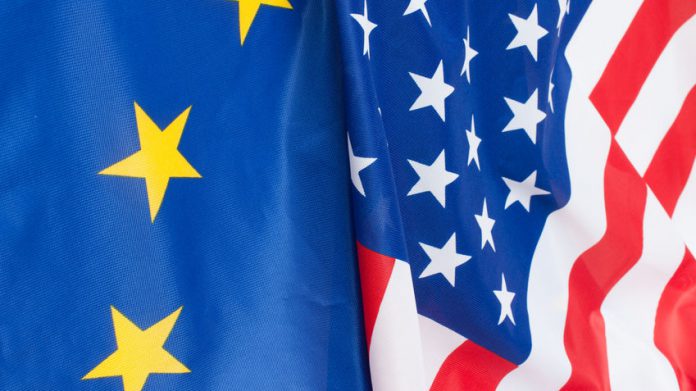 James King, marketing manager at Conquer Casino UK, looks at some of the lessons online casino operators in the US can learn from their European counterparts
Regulated online casino has been legal and regulated in New Jersey since November 2013. Since then, the market has grown steadily to generate upwards of $30m each month.
While this is undoubtedly impressive, it could be argued that the market has the potential to be even larger, and without the huge boost received following the legalisation of sports betting in 2018.
Of course, there are several reasons why the New Jersey online casino market has been slow to get going, particularly issues of consumer education.
But, approaching six years since legalisation, most in the Garden State understand that online casino is legal and regulated and that they can access sites.
This means operators must look a little more closely at their brands and at the games, products and services they are offering players if they are to maximise growth.
That said, they can learn a lot from online casino operators and sites in established regulated markets such as the UK and Sweden.
Here are five key takeaways for New Jersey operators:
GAME PORTFOLIOS MUST BE VARIED
Players have come to expect access to a huge range of games when playing at an online casino. This includes video slots, classic slots, jackpot slots, table games, instant-win scratchcards and live dealer.
The most comprehensive portfolios prioritise quantity over quality – although players do seek choice – with titles from a mix of developers and studios.
This includes the established powerhouses like Microgaming, Scientific Games and IGT, as well as the Scandinavia heavyweights NetEnt, Yggdrasil and Quickspin.
It is also important to include games from emerging developers and those that deliver unique mechanics and never-seen-before features.
JACKPOT GAMES NEED TO TAKE CENTRE-STAGE
Jackpot games are among the most spun slots in established markets, such as the UK. They deliver the fun and excitement of a standard slot, but with the added thrill of offering a potentially life-changing win.
Their popularity has seen operators create separate jackpot tabs and run promotions around games with big prize pools up for grabs.
Some operators are even creating dedicated tabs around different jackpot games, especially those that pay out before a predetermined time of day or prize pool is reached.
"Casinos that offer bonuses with low wagering requirements are increasingly popular with players"
CONSIDER BONUSES WITH LOWER STAKES
Players are more savvy today than they have ever been, and most now fully understand that the majority of bonuses and promotions come with T&Cs and wagering requirements.
It is now common for players to forgo bonuses and play with their own money as they are put off by significant play-throughs.
As a result, casinos that offer bonuses with low or no wagering requirements are becoming increasingly popular with players.
GAMIFICATION IS THE KEY TO LOYALTY
The key to driving loyalty no longer lies in points-based schemes. Operators that launch innovative programs where players complete tasks, earn trophies and clear levels to earn prizes are the ones enjoying the highest retention rates.
Some European operators have really gone to town in this regard, with loyalty schemes straight out of the video-games world.
It is also important to allow players to monitor their progress with tracking bars and wheels to keep them engaged and playing.
Operators should also think about the prizes that players receive, and again whether they come with any wagering requirements or not.
FIVE-STAR CUSTOMER SUPPORT UNDERPINS EVERYTHING
None of the above matters if online casino operators do not offer the best customer support to players. This really can make or break a casino.
Agents must be contactable via email and live chat 24 hours a day, seven days a week. Telephone is also a great way of building player trust. In addition, agents need to be friendly, professional and highly knowledgeable.
Customer support can be often neglected by operators, but, in reality, is should be an absolute priority.
By following these five simple steps, online casino operators in New Jersey – and across America, as the market continues to open up – will be able to drive rapid growth.
A version of this article first appeared on SBC Americas