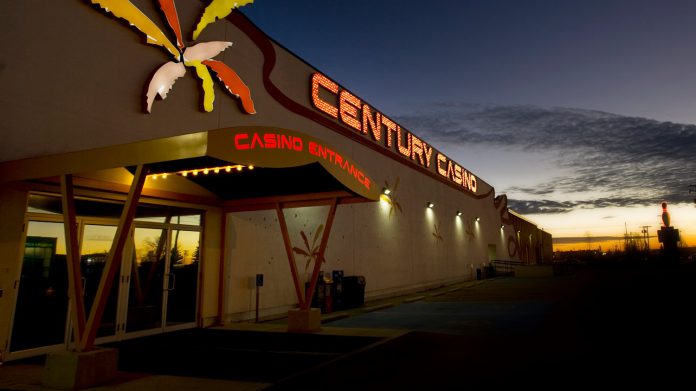 Colorado headquartered Century Casinos has reported revenue growth across all of the company's key segments, as the firm gets ready to open its Century Mile Racetrack and Casino in Alberta, Canada, next month.
Delivering its latest financial report, operating revenue for the fourth quarter of 2018 rose 15 per cent to $45.1m (2017: $39.2m), helping to nudge its full year figures along to $168.9m, a ten per cent increase from $154m.
Breaking down its revenues further still, Century Casinos saw three per cent and six per cent increases across its Canadian operations, reaching $15.6m and $61.3m respectively.
Within the US, encapsulating its two Colorado based properties locating within Cripple Creek and Central City, four per cent rises were recorded in both Q4 and FY as revenues reached $7.9m and $33.4m.
Century's Casinos Poland entity, which is made up of seven casinos spread across six city's, including Warsaw, Krakow and Wroclaw, saw the company record a significant 27 per cent jump in fourth quarter revenue to $19.5m (2017: $15.4m), pushing FY revenue north to $68.2m, a 14 per cent improvement from $59.7m.
Finally, within the company's 'corporate and other' segment, which includes its cruise ship operations and Century Casino Bath, revenue rose 106 and 34 per cent for the two periods, reaching $1.9m (2017: $961m) and $5.8m ($4.3m).
Adjusted EBITDA for the quarter rose seven per cent to $5.8m (2017: $5.4m), helping to recover somewhat upon a ten per cent FY decline from $26m to $23.3m.
Erwin Haitzmann and Peter Hoetzinger, co-chief executive officers of Century Casinos, said in a joint statement: "This quarter we continued to see revenue growth in each of our segments, and ended the year growing revenue by 10 per cent. We are pleased with this growth, especially with the longer-than-expected casino closures in Poland due to licensing delays, which we estimate negatively impacted net operating revenue by $9.8m.
"We are excited for the upcoming year with the opening of Century Mile Racetrack and Casino on April 1, and a grand opening celebration planned for April 28, the first day of live horse racing."