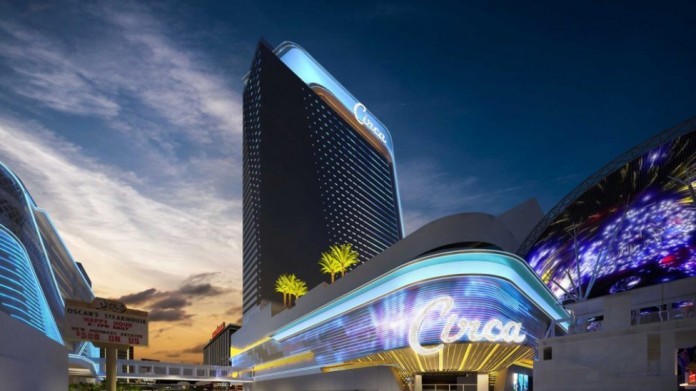 Las Vegas developer and casino owner Derek Stevens is aiming to blaze a new trail in the gaming industry, as it was revealed that his new sportsbook venture, title Circa Sports, has received unanimous approval from the Nevada Gaming Commission for its first location.
Set to launch at the Golden Gate Hotel and Casino on June 1, a satellite program will subsequently commence at the D Las Vegas in late June of this year, designed to pave the way for the highly anticipated multi-level, stadium-style sportsbook that will debut at Circa Resort and Casino in December 2020.
The new casino property, which it has previously been stated will "be a mecca for sports gamblers," will be Downtown Las Vegas' first casino resort to be constructed from the ground up in over three decades.
Stevens said of the plans following being awarded a green-light: "It's no secret that I'm an avid sports bettor, I'm taking everything I've learned and everything I love and bringing it all to Circa Sports, to create the best possible experience for our guests.
"Circa Sports will take people back to old-school Las Vegas hospitality, where our guests and oddsmakers interact closely in a friendly and fun environment."
Designed to feature "one of the most competitive wagering menus in Las Vegas," Stevens has appointed Matt Metcalf as sportsbooks director, whose previous experience included introducing Westgate's SuperBook.
The new offering at Golden Gate is to feature a "state-of-the-art" video wall with 18 screens, LED boards displaying betting odds and two betting kiosks.
Furthermore, a mobile component will also debut, offering opportunities for convenient wagering and live betting, with guests also able to take advantage of the ease of access Golden Gate's sportsbook provides, including complimentary valet parking just steps away.
Metcalf said of the proposed new sportsbooks: "There is truly no casino operator who understands sports betting quite like Derek Stevens.
"Together, we're creating a one-of-a-kind fan experience that can be enjoyed by bettors of all types. We plan to make placing bets easier than ever for advanced bettors, while ushering in a new wave of novice players who are seeking the advice of experts to help guide the way."