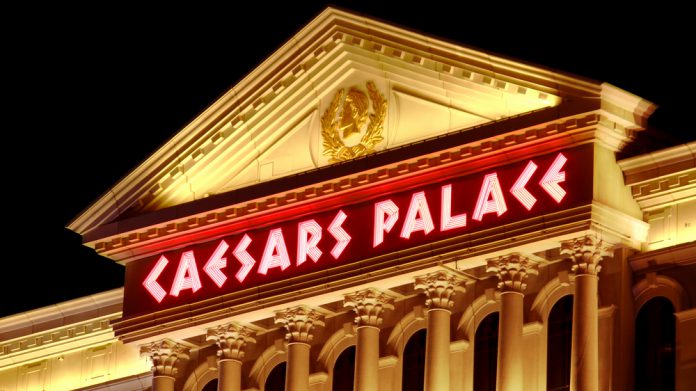 Caesars Entertainment has hailed a strong Las Vegas performance, despite fuel possibly being added to fire regarding Carl Icahn's desire to push for a sale of the company, as a quarterly net loss of $217m was reported.
However, the casino operator did manage to post a 7.3 per cent revenue increase to $2.12bn (2018: $1.97bn), thanks in large part to its home state performance and healthy push from its Hoosier Park Racing and Casino and Indiana Grand Racing entities purchased last year.
Las Vegas operations saw a 5.8 per cent change, gaining ground to $955m from $903m, driven by a favourable hold, improved slot volumes and higher hotel revenues.
It's wider US performance was technically Caesars' best performing segment, rising 9.1 per cent to $1.01bn (2018: $926m), this was skewed somewhat however due its previously mentioned $1.7bn Centaur Holdings purchase.
Without that boost a decrease of $42m would've been felt, as a result of increased competition in Atlantic City and inclement weather across some of its regional properties, which resulted in prolonged closures.
This however will imminently be boosted further still, as Caesars gets set to stage the grand opening of its new Harrah's Northern California property later in the month.
Glancing further afield to the company's "all other" segment, incorporating its Q1 international showing, revenue reached $150m, representing a 4.9 per cent increase from $143m.
Eric Hession, executive vice president and chief financial officer, explained: "Caesars delivered another solid quarter of revenue and EBITDAR growth, as well as margin improvement. We realised strong contributions from the Las Vegas gaming and hotel businesses, and Centaur, in addition to further operating and corporate efficiencies.
"These results were partially offset by the impact of competition in Atlantic City, and weather-related property closures. In addition, we generated strong cash flow from operations, which allowed us to pay off our $100 million revolver balance."