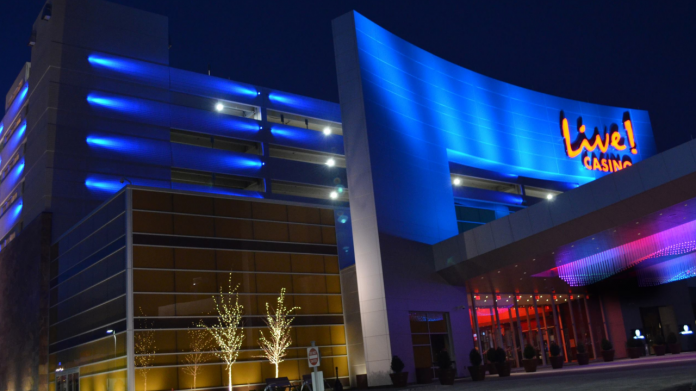 The Cordish Companies has announced two key executive appointments to its corporate executive team, as its aims to achieve significant expansion of its gaming division, significantly its Live! Brand across the Mid-Atlantic region.
Firstly Travis Lamb, who most recently served as executive vice president and general manager of the Live! Casino and Hotel in Hanover, Maryland, has been promoted to a new role of chief financial officer for Cordish Gaming Group, the company's international gaming division.
Succeeding Lamb in his previous position is Anthony Faranca, with both appointments, which are effective immediately, coming as The Cordish Companies prepares for a period of growth via the addition of two new gaming properties.
Both being developed in Pennsylvania, Cordish is to add the Live! Casino & Hotel in Philadelphia and Live! Casino in Westmoreland County to its portfolio, with the company's Maryland entity also putting the finishing touches on a significant expansion of its event centre, which will accommodate up to 4,000 seats upon completion.
David Cordish, chairman of The Cordish Companies, commented: "We are incredibly fortunate as a company to have a leader as skilled and knowledgeable as Travis, and we're pleased to elevate him to a position where he can have even greater impact on the growth of our gaming ventures in both Maryland and Pennsylvania.
"We are also thrilled to have a gaming executive as experienced as Anthony on board, and know he will be a fantastic addition to our flagship property in Maryland."
Coming complete with in excess of 25 years casino gaming industry experience, in his new position Lamb is to be responsible for overseeing the planning, implementation and management of all the financial activities of the company's gaming projects, including the newest ventures in Philadelphia and Pittsburgh.
Faranca, who also boasts over 25 years experience, is to assume oversight of the day-to-day management and operations "of one of the largest commercial casinos in the country".
Rob Norton, president of Cordish Gaming Group, added: "During this exciting time, it is our primary focus to place attention on the projects at hand, while continuing to deliver the same level of excellent customer service that our guests have come to expect at Live! Casino and Hotel.
"These appointments not only strengthen our corporate gaming division, but also position us to enhance the results of our existing operations, while pursuing development in other gaming jurisdictions."