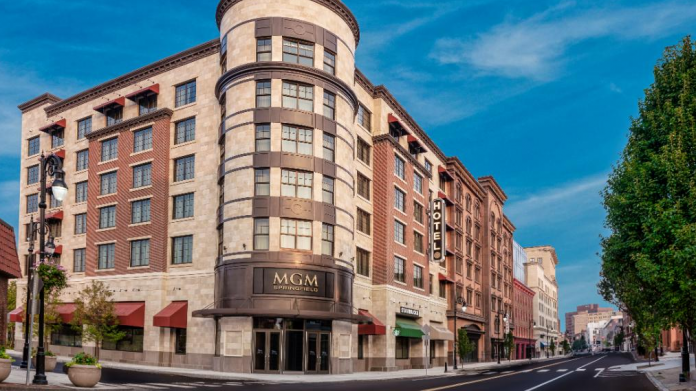 The Massachusetts Gaming Commission has levied a $100,000 fine to MGM Springfield for a number of violations that saw underage individuals access its gaming floor.
Labelled "repeated noncompliance" by the MGC, it regards the lack of provisions designed to protect and prevent underage parties from wagering or being in the gaming area, in addition to consuming alcohol on the premises.
The MGC's Investigations and Enforcement Bureau has, in accordance with state gaming law, handed MGM Springfield a civil administrative penalty for the sum for the multiple underage violations.
Initially the IEB formally notified the property of 22 infractions in October last year, which documented incidents of underage people on the casino floor between August 24, 2018 and October 24, 2018.
Following this first communication, eight further incidents involving 11 individuals between November 22 and December 2, 2018 were clocked up, where those under the age of 21 either gambled or consumed alcohol at the casino.
Continuing to closely monitor MGM's preventative measures, the MGC asserted in December that the establishment close its crosswalk across the gaming area to underage persons, limiting them to the outside perimeter.
However, between December 3, 2018 and April 23, 2019, 14 more incidents were documented, with 19 underage persons present on the gaming floor, and in certain examples participating in the activity.
Karen Wells, IEB director, commented: "The gaming law places a high priority on the protection of minors and underage individuals. MGC will continue to hold licensees to a high standard of compliance to protect the integrity of the gaming establishments."
Following the agreed administrative penalty, MGM Springfield is to submit a detailed security plan outlining immediate measures for improved compliance.
The property, that complied with regulators throughout the process, is taking steps to remedy the issue, including enhanced measures for managing the security department, and additional training on regulatory compliance for all security employees.