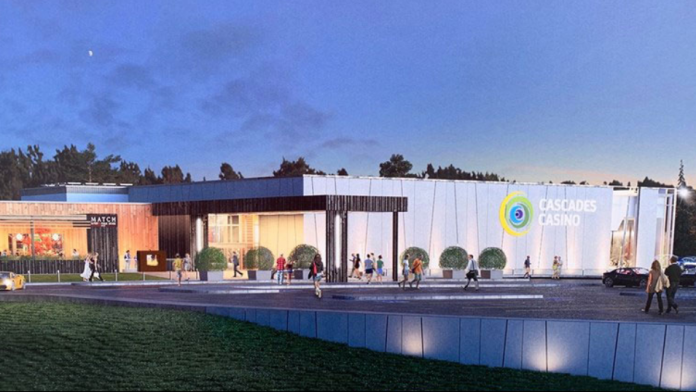 Gateway Casinos and Entertainment has disclosed plans to invest approximately $31m to construct its new Cascades Casino North Bay property.
Set to create up to 300 new jobs in the city of North Bay, Ontario, the entity is set to feature 300 slots and eight live table games alongside a number of food outlets, with expectations placing its grand opening in mid-July next year.
Carrie Kormos, chief marketing and communications officer for Gateway Ontario, said of the announcement: "Gateway is delighted to be coming to the city of North Bay. We are proud to be one more reason to make this city your entertainment destination.
"This is the first time Gateway has put shovels in the ground in northern Ontario and we are very excited to be offering the citizens of North Bay a new and exciting entertainment and dining experience in their city.
"Today's investment of $31m will not only create 300 new jobs in North Bay, but will also provide millions in economic spin-offs throughout construction and with locally sourced goods and services when completed."
Building upon Cascades venues Langley, Kamloops and Penticton, British Columbia, and its first location in Ontario at Chatham-Kent, which is set to open next month, Gateway states that the new property is to be a destination "that will truly redefine entertainment".
"We welcome Gateway to the community. Their casino development will bring new jobs to the area and significant economic spin-offs," stated North Bay Mayor Al McDonald.
"This is one of the most significant economic development projects in the city in recent years, and will contribute to economic activity in several ways," added Vic Fedeli, Ontario minister of finance and Nipissing member of provincial parliament.
This is the latest in a string of developments undertaken by Gateway, with the $18m renovation of the Gateway Casinos Hanover site completed last month and imminent debut of its $36m Cascades Casino in Chatham-Kent.