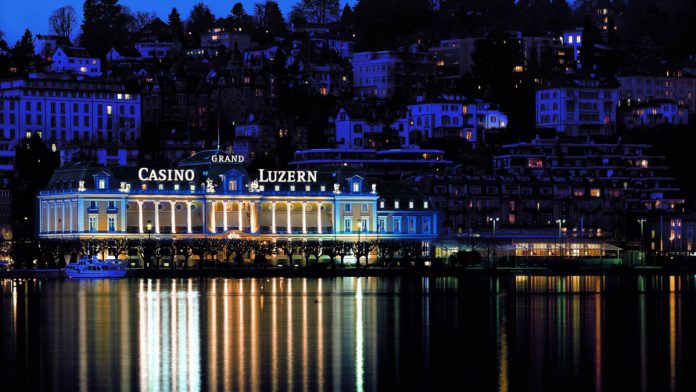 The Swiss Federal Council has approved four online casino licence applications, with consumers promised "the first online casino from the heart of Switzerland".
Accepting the extension requests from the casinos at Baden, Davos, Lucerne and Pfäffikon, the first four casinos to apply for a license extension, it was stressed that before offers can start to be promoted the regulator, Eidgenössische Spielbankenkommission, must first check their gaming offer and grant the individual games.  
Grand Casino Luzern is to debut mycasino, stressing that "the classic casino experience meets the new online world in a unique way," with legislation to come into force on Monday 1 July as the country strives to cull access to unauthorised online gambling.
The new 'Money Gaming Act' was introduced in June of last year, proceeding with 72.9 per cent of voter approval and is to see unlicensed entities be blocked from next month.
ESBK, who it is said are yet to receive applications from any other casino in the country, will see small poker tournaments to be subjected to a maximum single entry fee of CHF200 (£158), while the limit of total entry fees is to be set at CHF20,000 (£15,887).
Limits for raffles and lotteries also face strict measures that can vary depending on size, with concrete initiatives also set to be implemented "to protect the players from the dangers of gambling".
Wolfgang Bliem, CEO of Grand Casino Luzern, praised the Federal Council's green-light: "Grand Casino Luzern is one of the first to receive a licence for a Swiss online casino from the Federal Council. We see the online casino market as an additional and important sales channel for the casino, the core business of our company."
Adding that the firm is aiming to forge a close bond with its players:  "We want to offer our customers in Switzerland a unique, fair and safe gambling experience. We set high standards for our range of games. All our online games are certified.
"As a licensed Swiss online casino we guarantee fair conditions and instant payouts for big wins. And we have our nationwide customer service on hand here as well."