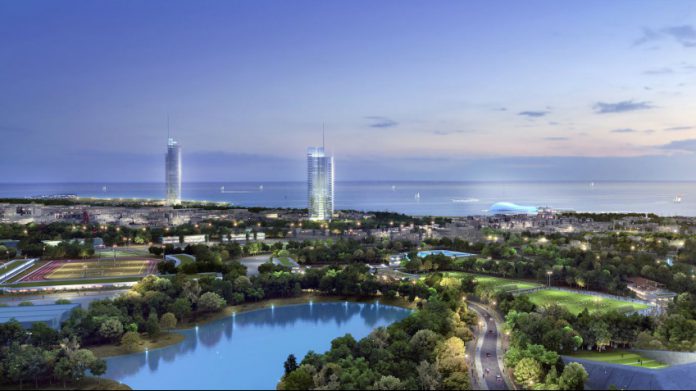 Greek contractor Gek Terna has aligned with Mohegan Gaming and Entertainment, after plans were unveiled for the development a new multi-billion euro casino resort along the Athens coastline. 
The development, which is said to represent an estimated €8m investment, would form part of the wider Hellinikon Project, and sees the duo become the first partnership to state its intention to bid for a portion of the site of the disused airport in Greece's capital.
George Peristeris, chairman and chief executive officer for Gek Terna Group, commented: "Our strategic partnership with Mohegan Gaming Entertainment Group constitutes an important development for our group, as it gives us the opportunity to cooperate with a leading international firm in the entertainment and gaming industry, in order to materialise the emblematic, for the people of Greece, Hellinikon project. 
"This partnership is fully incorporated into Gek Terna's planning for further development in the field of concessions, in which we systematically invest".
The country's gaming regulator has set a bidding deadline of July 31, a date which has been pushed back on two previous occasions, with a minimum requirement contained of offering €30m to operate the casino for 30 years.
As well as the casino property, the development of the abandoned area will also encapsulate a hotel, conference and convention space and sports and cultural areas, with benefits to be felt not only to the broader Attica area but to the overall Greek economy.
Mario Kontomerkos, CEO of MGE, added: "We are very happy to announce our partnership with Gek Terna Group on the Hellinikon Project. We strongly believe that Gek Terna's reliability, effectiveness and deep knowledge of the Greek market will help us fulfil our vision for the Hellinikon area, for Athens and Greece as a whole. 
"Our objective is to implement at Hellinikon a sizeable investment, through our vast experience in global developments, that will be a game changer for the local and national tourism industry. The project will create thousands of workplaces while it will offer multiple benefits to the Greek economy". 
This forms the latest international expansion strategy explored by Connecticut-based MGE, with the $5bn development of its South Korea-based Project Inspire ongoing, Niagara Gaming Bundle secured in Canada and Hokkaido targeted in Japan.