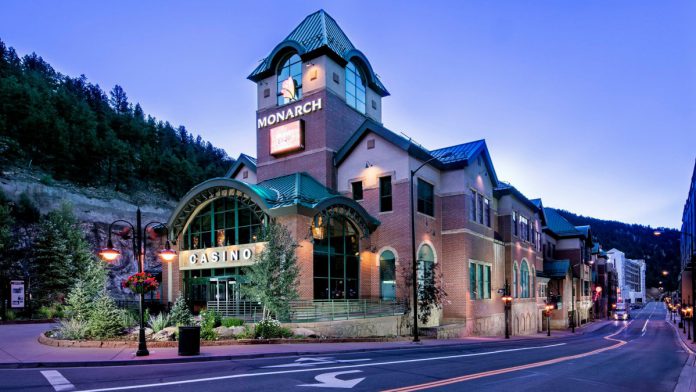 Monarch Casino and Resort has reported continued growth in the second quarter of the year, as the firm also gives an update on the progress of construction at its Colorado-based Monarch Casino Black Hawk.
The company, which also owns and operates Reno's Atlantis Casino Resort Spa, has seen a second quarter revenue increase of 4.8 per cent to $62.7m (2018: $59.9m), helping nudge its six month figure to $121.5m, a 4.6 per cent boost from $116.1m.
A 3.8 per cent Q2 adjusted EBITDA increase from $15.9m to $16.5m helping H1 reach $30.1m, a 5.1 per cent jump from $28.7m, with net income rising slightly during the quarter to $9.27m, with its first half performance boosted two per cent from $15.9m to $16.2m.
Furthermore, the company has also provided an update to its ongoing Black Hawk expansion, stating an expectation that the first five floors of the new tower, which includes the expanded casino, restaurants and certain public areas, are due to be completed late in the third quarter or early in the fourth of this year.
John Farahi, co-chairman and CEO of Monarch, commented: "Monarch delivered continued growth in the second quarter of 2019, with net revenue and adjusted EBITDA rising 4.8 per cent and 3.8 per cent, respectively, over the prior year. In particular, our financial performance in the quarter benefited from increased spend per visit across the business," he says.
"Atlantis Casino Resort generated year-over-year net revenue growth in the second quarter as we continue to refine our guest experience in the healthy Reno market. While Atlantis' EBITDA margin was impacted by higher payroll expenses and higher healthcare costs, the underlying performance of the property is strong and we expect to remain a prime beneficiary as the regional economy continues to expand.
"Monarch Casino Black Hawk grew both net revenue and adjusted EBITDA in the second quarter, compared to the prior-year same period as we further increased our market share even as construction disruption continued at the property.
"Property-level net income and net income margin also improved on a year-over-year basis, despite $188 thousand in pre-opening expenses. Looking ahead, we expect pre-opening expenses to grow throughout the balance of the year as we prepare to open the new hotel tower and casino expansion later in 2019."