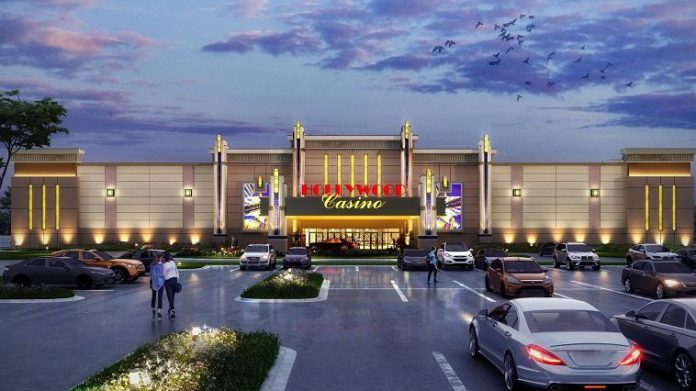 Penn National Gaming has increased full year guidance and anticipated cost synergies from its $2.8bn Pinnacle Entertainment acquisition, as news comes to the fore that Timothy Wilmott is to step down as CEO and member of the firm's board of directors to retire.
After entering into igaming and online sports betting market access agreements alongside DraftKings, PointsBet, theScore, and The Stars Group yesterday, the firm has reported a second quarter revenue increase of 60 per cent to $1.3bn (2018: $826.9m).
Operating income has jumped nine per cent from $181.8m to $198.4m, net income has dropped slightly to $51.4m and adjusted EBITDA has jumped 3.6 per cent to $406.5m (2018: $392.2).
Revealing that the integration of Pinnacle properties continues to go "extremely well," Wilmott comments: "We now expect to achieve at least $120m of cost synergies (up from $115m), with a run rate of at least $60m in 2019. In addition, we are pleased to report that the combination of the Penn National and Pinnacle player loyalty programs onto a single platform is complete" 
Furthermore, PNG also gave a brief insight in ongoing developments in Pennsylvania, with the $120m Hollywood Casino York and the $111m Hollywood Casino Morgantown on track, and scheduled to open during the fourth quarter of next year.
Commenting on the firm's performance, Wilmott explained: "Penn National delivered a strong second quarter that exceeded our Adjusted EBITDAR guidance even without the partial quarter contribution from the Greektown Casino acquisition which closed in May and delivered revenues of $34.2m and adjusted EBITDAR of $9.2m. 
"Notably, our out performance is inclusive of $1m of costs associated with the June 30th closing of Resorts Casino Tunica as well as the negative impact from flooding at Argosy Casino Alton (closed for 49 days during the quarter), Ameristar Council Bluffs, and River City (we currently estimate revenues and adjusted EBITDAR were impacted by $10.3m and $5.4m, respectively).
"Despite these headwinds, adjusted EBITDAR margins improved 80 basis points year over year, which further highlights the significant and continued progress we are making with operating efficiencies. 
"All told, we have updated our full year revenues guidance to $5.3bn. We also raised our full year Adjusted EBITDAR guidance to $1.6bn, which reflects the addition of Greektown Casino and the $5m out performance in the second quarter, slightly offset by the estimated impact from Hurricane Barry."
Wilmott is to also be succeeded as CEO by Jay Snowden, who has served as chief operating officer since 2014 and president since 2017, from January 1, 2020, whilst also taking a place on the board of directors immediately.
David Handler, chairman of the Penn National Gaming Board of Directors, said of the appointment: "On behalf of the board, our shareholders and employee teams, we want to thank Tim for his significant contributions to Penn National's transformation during his tenure, including his commitment to operational excellence and shareholder returns. 
"Tim and Jay have partnered closely over the last eight years, laying a strong foundation for sustained long-term value creation at Penn National, making Jay ideally suited to serve as our next chief executive officer."