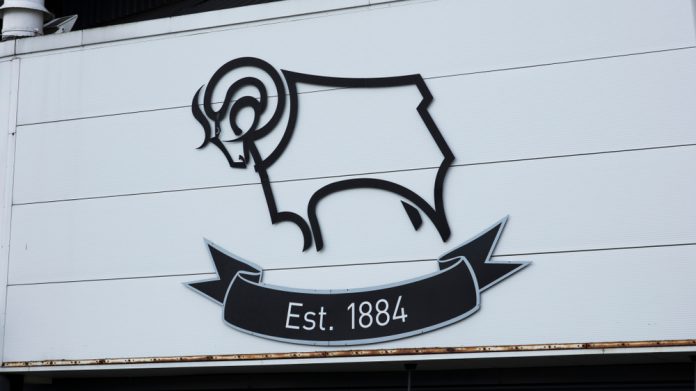 32Red has extended its partnership with Championship side Derby County, lauded as a "record breaking sponsorship agreement", following the signing of Wayne Rooney as a player-coach.
Upon returning to the English game from Major League Soccer side DC United the ex-Manchester United front-man is to also wear the number 32 shirt, covered as part of the new deal with the Kindred Group brand.
Mel Morris CBE, Derby County's executive chairman, explained: Obviously, the commercial opportunities this creates are widespread and significant. On the back of Wayne joining the club, we have just been offered a record-breaking sponsorship deal with our principal shirt sponsor, 32Red.
"We are keen to leverage Wayne's involvement and the support of 32Red with our community initiatives, expanding the work such as the team talk mental health programme which is supported by our community trust and 32Red. These are key initiatives to us as a club and demonstrate the benefits of commercial initiatives that are truly aligned to the objectives of all parties, club fan base and community."
The England national teams highest ever scorer is to see out the remainder of the MLS season before taking up his new role with Derby, where he will begin an initial 18-month contract until the summer of 2021, with the option of a further year
Neil Banbury, 32Red's general manager, added to InsiderSport: "This record-breaking sponsorship agreement is a significant step for us as we continue to reinvent the model of sponsorship to benefit both club and community. 
"Earlier this year, we invested in team talk, a project with Derby County Community Trust that is tackling the issue of men's mental health right across Derby. And we are delighted that our commitment to the club has allowed Derby to bring in an England legend who will not only improve the first team, but add invaluable experience to an already strong coaching set-up.
"Our partnership with Derby County Community Trust, and the extended relationship with Derby County Football Club, shows a new model for football club sponsorship is possible. 32Red are leading the way in becoming a sponsor of choice for a club and its community."