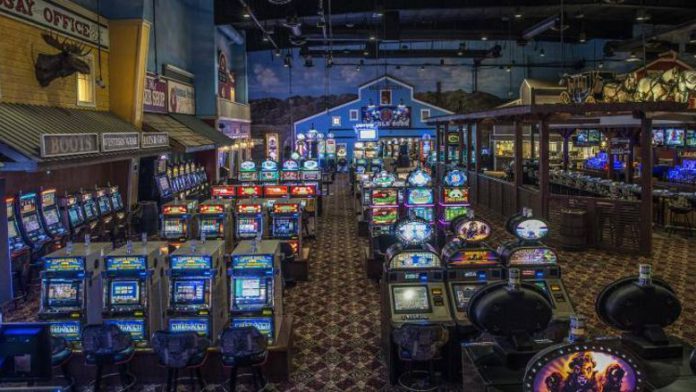 Las Vegas headquartered Golden Entertainment has reported record second quarter revenue and adjusted EBITDA in Q2 of 2019, after stressing its growth prospects earlier in the year. 
The company, which is halfway towards meeting a target of six new tavern opening across Nevada this year, with the three thus far taking its total to 66, sees its results include a full quarter of operations from its Colorado Belle Casino Resort and Edgewater Hotel and Casino properties acquired in January.
Reporting a 14.6 per cent revenue increase from $216.5m to $241.8m, Adjusted EBITDA came in at $49.8m, a 7.6 per cent rise from $46.3m but net income swung from $3.6m to a loss of $14.4m
Golden's casino segment reported revenue growth of 21.2 per cent to $158.7m (2018: S130.9m), driven by it's two Laughlin-based acquisitions which helped offset impacts of construction disruption at The Stratosphere in Las Vegas and increased regional competition that impacted Rocky Gap Casino Resort in Maryland.
Furthermore, the company's 'distributed gaming' strand, which encompasses Nevada and Montana, where the firm operates video gaming devices at over 1,000 locations as well as the previously mentioned stable of taverns, saw revenue and EBITDA increases to $89.2m and $13.7m respectively.
An update on the ongoing development work currently ongoing at The Stratosphere was also provided, indicating that 2019's schedule, which includes renovations to the casino floor, remains on track.
Currently investment has come in at $54m with a further $30m anticipated during the remainder of the year, however the total budget remains unchanged at $140m.
Blake Sartini, chairman and CEO of Golden Entertainment, explained: "Record quarterly revenue and adjusted EBITDA in the second quarter reflects solid year-over-year increases across both our casinos and distributed gaming operations.
"The improvements we have made at The Strat continue to be well received by our guests despite the ongoing construction disruption at the property. We have started renovations to The Strat casino floor and remodels of additional hotel rooms, which we expect to complete by the end of the year. 
"We have also integrated the operations of the Edgewater and Colorado Belle casinos in Laughlin and we expect these properties to deliver improved results in the second half of the year as we begin to realise our targeted synergies.
"In addition, we have improved our ability to incentivise guests across our casino platform with the completed roll-out of our new TrueRewards loyalty program at all ten of our casino properties.
"During the second quarter our distributed gaming operations benefited from six new taverns opened since the prior-year period and from improved Nevada chain store performance following rent adjustments to approximately half of our locations. Further, our Montana business continues to grow organically with the addition of new locations."