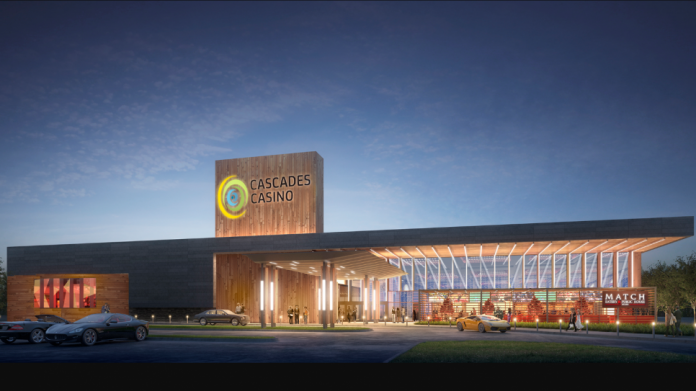 Gateway Casinos and Entertainment has debuted the newest property to its ever expanding portfolio, after officially opening its $36m Cascades Casino Chatham.
Representing the debut Cascades entry in Ontario, as well as the first from the ground up build for the organisation, it follows a soft opening held last month as Gateway strives to establish the entity as the 'go to local entertainment destination in the community'.
Chatham becomes the latest entry to the Cascades family, building upon further destinations across British Columbia in Langley, Kamloops and Penticton.
Brad Bardau, Gateway CEO, commented:  "This is a wonderful day for Chatham-Kent and Gateway Casinos and all our guests and employees. This new attraction is testimony to what you can do when a municipal government and the private sector work together. 
"A year ago, this was a barren, dusty vacant lot and today it's a state-of-the-art entertainment destination that families and friends can enjoy from all around the region."
Cascades Casino Chatham featured 300 slots, ten live table games and two of the organisations signature restaurant brands, with the $36m investment also seeing the creation of 200 jobs.
The company, whose Casino Rama Resort has drawn the ire Canadian workers union Unifor due to job losses, is to also donate a percentage of sales from specific food and beverage items to its Chatham-Kent Hospice Foundation charity partner.
Chatham-Kent Mayor Darrin Canniff added: "Gateway Casinos has been an excellent partner to work with and has created another great destination for people around the world to visit and experience Chatham-Kent. 
"With the investment from the casino and our ongoing partnership with OLG, the municipality has seen both an increase in jobs and in additional hosting fees that are being used towards community projects.
"This development is great news for Chatham-Kent and is another example of how collaboration between community and business can take advantage of everything positive the region has to offer."
The grand opening of the new Cascades Casino Chatham is the latest announcement by Gateway following the news last week of London City Council granting approval for a $75m Starlight Casino in London, Ontario.