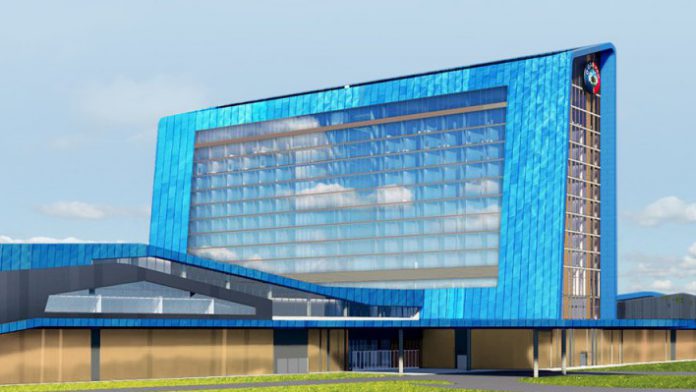 International Game Technology has expanded its US-based sports betting footprint after entering into a new deal with the Quapaw Nation's Saracen Casino Annex.
The entity held a surprise opening last week and sits adjacent to the tribe's in development $350m Saracen Casino Resort, which is set to house 2,300 games machines alongside 50 table games when its opens midway through next year.
IGT extends its sports wagering footprint into the state of Arkansas through PlaySports' deployment at the Annex, located in Pine Bluff, Jefferson County, Arkansas, which debuted after a 100-day build.
Processing retail sports bets through the PlaySports platform and the venue's kiosks, IGT is also contracted to provide sports betting technology at the larger casino resort when the venue opens.
IGT recently lauded the continued expansion of its sports betting footprint across the US, with Arkansas marking the tenth state of deployment alongside Indiana, Iowa, Pennsylvania, New York, New Jersey, Mississippi, West Virginia, Rhode Island and Nevada.
"The market-readiness of the IGT PlaySports solution and the experience of our team enabled IGT to make sports betting a reality at the Saracen Casino Annex on an accelerated timeline," stressed Enrico Drago, IGT PlayDigital senior vice president. 
"Adding Arkansas to the growing list of states with IGT PlaySports deployment was another important milestone that validates IGT's leadership as a B2B platform provider. We look forward to expanding our relationship with the Quapaw Nation when the Saracen Casino Resort opens next year."
Opening the Saracen Casino Annex with 300 slot machines and an adjacent bar recently, Carlton Saffa, spokesman for the resort, stated: "This is our surprise for the community. This is our 100-day casino. We started on it 100 days ago and here we are, open for business.
"We made a decision to give a sneak peak to the city. We had intended for it to be a soft opening to folks we traded with, that we'd done business with. But then we decided, you know what, folks are so excited so let's let them all in."