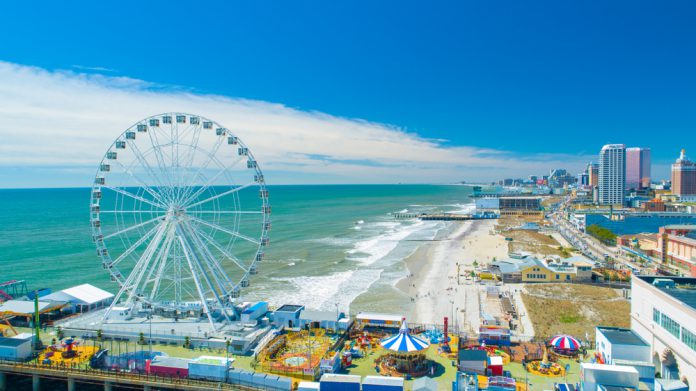 The Casino Association of New Jersey is confident of ensuring Atlantic City will "continue to prosper and grow," as Mayor Frank Gilliam Jr tendered his resignation after pleading guilty to defrauding $87,215 from a youth basketball team.
AC Starz Basketball Club, a non-profit co-founded by Gilliam that he incorporated to operate the team, is the entity in question, with a guilty plea entered before US District Judge Joseph H Rodriguez "to an information charging him with one count of wire fraud".
The money is said to have been used for personal expenses, including luxury clothing, expensive meals and trips, that were completely unrelated to the operation of AC Starz.
Sentencing is scheduled for January 7, 2020, with the charge to which Gilliam pleaded guilty punishable by a maximum penalty of 20 years in prison and a potential fine of $250,000, or twice the gross gain or loss from the offence. 
"Mayor Gilliam took advantage of his victims' desire to assist underprivileged children by falsely representing that the money contributed to the AC Starz Basketball Club would go to pay for school supplies or to support youth basketball," stated US Attorney Craig Carpenito of New Jersey. 
"Instead, he spent the money on himself. When a public official like Gilliam abuses either a public or a private trust to commit a fraud, this office and our agency partners will investigate and prosecute that official. The people of New Jersey are entitled to better."
Steve Callender, president of the Casino Association of New Jersey, explained in a media statement following the news: "As the largest taxpayers and employers in Atlantic City, we are deeply disappointed by the recent news about the now former mayor.
"We expect more from our elected officials who are entrusted to faithfully represent the residents of this great city. We are reassured that the state of New Jersey continues to have oversight over city government during this time, ensuring the city will continue to prosper and grow.
"This past year marked a turning point for Atlantic City with gains across the board in revenue, employment and tourism. The numbers are trending positively, and we believe this economic growth will persist. 
"The casino industry continues to work to solidify the seaside resort's comeback by diversifying Atlantic City's offerings, as well as investing hundreds of millions of dollars in redevelopment projects and non-gaming services to attract new visitors. 
"The industry's efforts have advanced the revitalisation of Atlantic City, transforming the city into a business conference destination and first-class resort that features great restaurants, entertainment and shopping.
"We look forward to continuing to work with state and local officials to ensure that city government continues to grow and flourish."