Bob Schuijt of 2BY2 Gaming talks to CasinoBeats about how the Chicago-based provider has put the player at the centre of its game development process
Can you begin with a brief background and overview on 2BY2 Gaming and the products and services on offer?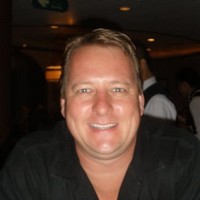 Bob Schuijt: "2BY2 Gaming is based in Chicago, US, and develops unique and innovative video slots, for delivery to customers across multiple delivery channels, such as mobile, tablet, PC/Desktop and social gaming.
"Some well-known games developed by 2BY2 Gaming      are Giant Riches, Wolf Heart, Fire 'N Fortune, Agent Valkyrie and The Sand Princess.
"We partner with some of the most respected gaming companies in the traditional land-based casino markets, real-money online gaming markets and free-to-play social gaming markets. Therefore, we can reach the target players no matter where they are playing."
How do you ensure your games offer something different to other developers and how hard is this to achieve?
"Because of the abundance and, really, oversupply of game content in the marketplace, it can be extremely difficult to differentiate from other game suppliers. Our development team has nearly 125 years of combined game development experience, more than 65 issued patents and around 35 pending patent applications.
"This industry experience enables us to consistently come up with unique game mechanics and stay relevant in the online space.
"Players spend most of their time playing the base game, Often this gets ignored by developers"
"We don't clone our games and every game we launch has unique game mechanics. Players know that and they are excited to try the new game mechanics when the new slots become available online.
"Players also like the fact that we give them multiple choices on how they want to experience the bonus rounds. Giving players this choice is important – it makes them feel that they are in control of the game.
"Players spend most of their time playing the base game. Often this gets ignored by developers, placing all the bells and whistles in the bonus rounds. At 2BY2 Gaming, we always try to make the base game exciting by introducing features with high win potentials.
"Players know that if the base game is exciting for them to play, the bonus round will be even more fun to play. This makes them return and keep playing the games."
What current trends are you seeing in the online slots/casino space? And how are player preferences changing?
"From an operator perspective, I see that the localisation of games is becoming more important for them in order to compete in these markets. This is a challenge for all game content developers, including 2BY2 Gaming.
"Building a great game for one specific market doesn't mean the title is suitable for all other markets. Balancing the costs associated with creating localised game content and obtaining the desired return on investment is a difficult task.
"This is why we partner with our largest online customers to build bespoke games for them so we can get their insights into the game. Because players have such a broad choice of games to play, we see a trend that players are spending less on a per game basis.
"Essentially, they are budgeting their money to be able to experience more games. To adapt to this new player behaviour, it is critical that any new game content should have differentiated features and a better play experience so that players want to play longer."
As a developer, how do you ensure your latest games meet these ever-changing preferences?
"We always speak with our customers and ask them for their honest feedback on our latest game releases. Since they know their players best, this is the most economical, easiest and fastest way to stay informed about changing player preferences.
"The key is to know how to adapt quickly to these ever-changing player preferences without disrupting the flow of games already in development.
"Attending trade shows, speaking with other game developers and our remote gaming server partners to gain insights is very helpful as well."
"The seismic change will be 5G"
Mobile really changed the game for online casino/slots – do you think another major change is on the way?
"The seismic change will definitely be 5G. We are very excited about 5G finally becoming a reality globally in the very near future. Although the rapid development of HTML 5 has been a true transformation, keeping the load times below a certain threshold is still challenging for mobile game play, especially is developing countries and Asia, where the speed of internet connectivity is still patchy.
"This will all change with 5G, allowing us to deliver an even greater playing experience to the players. The possibilities of adding AI, virtual reality, augmented reality and
meta game features with 5G speeds is extremely exciting for us.
Which new online casino markets are you most excited about and why? What can 2BY2 bring to these markets?
"We are excited about the slow but steady progress in the US. This is our home market and we understand the player behaviour in this market extremely well. Although the size of the market is very big, the concerns are the high entry costs such as licensing and taxation and the political landscape. It is hard to make the required investments, knowing that a new political party can change everything overnight.
"We are attending the G2E show in Las Vegas this week and we have some good meetings
scheduled at the show with various US-based partners and hope things will progress.
"We are also excited about the potential in Asia. To be successful in Asia, you really need to create authentic localised games and work with local partners you can trust. This is the hard part to overcome.
"Entering this market requires new investments to create and develop localised games.
Having the right infrastructure in place to support game play in Asia is just as important as the actual game content itself. We do believe we are in discussions with the right Asian partner and are hoping this relationship will materialise in the very near future.
"Lastly, we are finally entering the Italian and Spanish markets. Our games have been approved and certified for these markets, so this will be exciting for us."