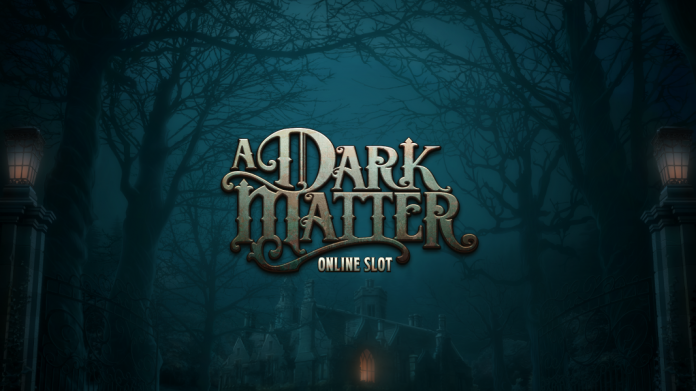 As a number of new igaming titles grace the CasinoBeats inbox, sit back and get to grips with a select few new slot games in one handy bite-size chunk.
Microgaming – a Dark Matter
As a growing sense of dread falls over the English town of Stonehurst following a series of unexplained disappearances, Microgaming challenges players to uncover the mysteries of Wraith Manor and the characters who lurk within.
Developed exclusively by Slingshot Studios, the five-reel slot features Invading wilds, bidirectional pay-lines and an lengthy cast of characters.
Players join Nathan Highmore, Scotland Yard's paranormal investigator, as he searches the reels for the Manor's secrets.
"We are very excited about A Dark Matter's release! The entire team has invested a lot in crafting a rich world for players to enjoy. They have created something beautiful, with arresting character portrayals and a musical score as lavish as Wraith Manor itself.
"Our aim was to create a truly theatrical experience coupled with high-volatility gameplay, establishing enough intrigue to whet players' appetites without revealing too much early on. We can't wait for players to explore A Dark Matter." –Richard Vermaak, head of studio at Slingshot Studios.
Booming Games – Witches Wild Brew
As Halloween fast approaches Booming Games has introduced its latest igaming title Witches Wild Brew, warning that all may not be as it seems.
The 5×4, 40 payline slot comes coupled with a random pick and click feature where players can win an immediate 30 times their bet.
Furthermore, a smoking cauldron results in rewards as it unleashes wilds across the reels, ravens bring added choices and coin to the player, while bursting wild multipliers add to the winning feeling.
"This is without a doubt one of the most fun and spooky 'Halloween games' I've played to date. The high volatility coupled with the huge win potential of the bursting wild multipliers makes this a game to be loved by players long after the Halloween season has passed." – Shane Cotter, Booming Games' director of product.
OneTouch – Steam Vault
Step back in time as OneTouch delivers Steam Vault, promising players a classic slot game mechanic with a "modern twist and unique theme".
Designed for fans of Steampunk, a style that combines historical elements with bygone technological features inspired by science fiction, the 3×3 slot game incorporates stepper reels, a variety of features and bonus rounds.
"Steam Vault is one of the games we're most proud of. With a unique theme, and slick graphics and gameplay, players will love the experience, especially if they manage to collect enough symbols to enter the Bonus Vault, where they have the chance to walk away with huge prizes." – Ollie Castleman, Head of Marketing, OneTouch.
https://www.youtube.com/watch?v=WDI6eolmOgI&feature=youtu.be
Evoplay Entertainment – Nuke World
The slot provider is kicking off autumn with its latest release, a post-apocalyptic tale that plays host to a variety of characters who do battle in an alternative future.
On the game's main battlefield, the story's fearless hero Captain Fox takes on his enemies: Rhino, Rooster, Chameleon and Armadillo, and with each victory bringing its own reward.
Rack up enough wins and beat the game's enemies, and with each winning combination players attain an additional set of bonuses and rewards when victorious.
"Nuke World is set to be one of our most unmissable slots this year, and we challenge you to join the battle.
"The first theme of its kind, our fantastic design team loved putting Nuke world together. Built using the latest tech with fantastic graphics to go alongside; it's not one to be missed." – Roman Sadovskyi, Product Owner at Evoplay Entertainment.