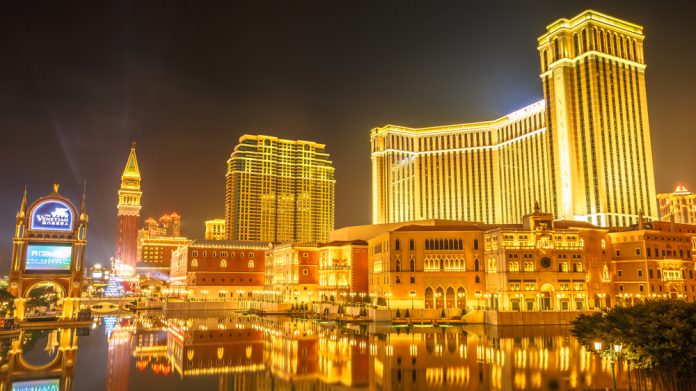 Las Vegas Sands has stressed a desire to expand into new markets, with Japan in particular on the firm's radar, as revenue for Q3 saw a 3.6 per cent fall from $3.37bn to $3.25bn.
After offloading Pennsylvania's former Sands Bethlehem, which has transitioned into Wind Creek Bethlehem following the $1.3bn sale, LVS' casino segment significantly hindered its quarterly performance falling from $2.41bn to $2.32bn.
'Convention, retail and other' also declined to $116m ($159m), with rooms, food and beverage and mall all increasingly to $439m (2018: $435m), $199m (2018: $195m) and $175m (2018: $170m) respectively.
On a company wide-basis operating income decreased 2.5 per cent to $899m (2018: $922m), net income fell 4.3 per cent to $669m (2018: $699m) and adjusted property EBITDA was $1.28bn, consistent with the prior year quarter.
Revenue from LVS' Macau operations also fell slightly to $2.11bn (2018: $2.15bn), with a 17 per cent increase to $196m (2018: $167m) at its The Plaza Macao and Four Seasons Hotel Macao offset by a nine per cent drop to $487m (2018: $537m) at Sands Cotai Central. The Venetian Macao maintained its position at the firm's dominant force in the market with $851m (2018: $857m).
Properties in the Las Vegas headquartered organisations home market saw improved revenue of seven per cent to $406m (2018: $379m), with its Singapore based Marina Bay Sands coming in at $793m for the period, a 3.5 percent increase from $766m.
"We delivered solid financial results in the quarter, with adjusted property EBITDA reaching $1.28bn," said Sheldon Adelson, chairman and chief executive officer. "We remain enthusiastic about our future growth opportunities in Asia. 
"Next year, we will introduce approximately two million square feet of luxurious suite accommodations on the Cotai Strip with the opening of the Grand Suites at Four Seasons Macao and The Londoner Tower Suites. 
"Additional tourism and entertainment amenities of The Londoner Macao will debut throughout 2020 and 2021. Looking further ahead, the expansion of Marina Bay Sands in Singapore will expand our suite capacity by 40 per cent and introduce a state-of-the-art entertainment arena, both of which should contribute to growth in the future. 
"We are also aggressively pursuing additional development opportunities in new markets, including in Japan."