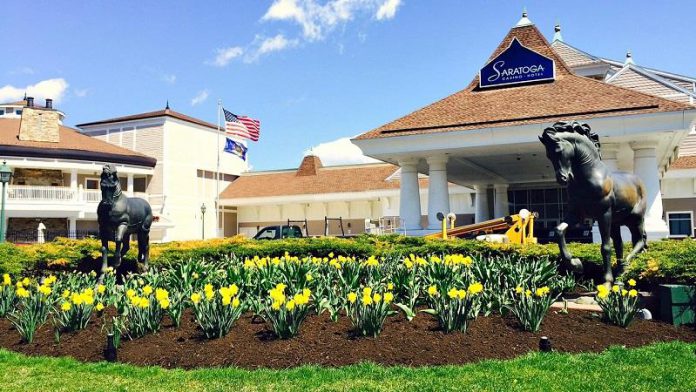 New York's Saratoga Casino Hotel has unveiled its latest round of charitable donations, awarding in excess of $28,000 to 24 local non-profit organisations. 
Undertaken through the Saratoga Casino Hotel Foundation in an on-property ceremony, it takes the total awarded to over $425,000 to more than 175 non-profit groups in Saratoga County since inception 15 years ago. 
The foundation distributes these grants annually to recognise and support organisations that benefit residents of Saratoga County. Those initiatives that support youth, senior citizens, recreation, arts and community benefit are given priority
"The foundation was created 15 years ago in conjunction with the Saratoga County board of supervisors, with the intention to assist as many local organisations as we possibly could," said Skip Carlson, vice president of external affairs at Saratoga Casino Hotel. 
"We're proud to be staying true to that mission by providing necessary funding to local organisations so they can continue the commendable work they do in our community."
The Saratoga Casino Hotel Foundation is jointly funded by Saratoga Casino Hotel and the Saratoga Harness Horseperson's Association. 
Representatives from the 24 non-profit organisations and the Saratoga County Board of Supervisors were in attendance for the presentations, which awarded between $500 – $2,500 to each.
"The Saratoga Casino Hotel Foundation has been a tremendous asset and has made a positive impact on the Saratoga County community," added Matthew Veitch, Saratoga Springs supervisor. 
"The recipients of these grants have done tremendous work for those they serve, and we're happy the foundation can do its small part to assist these organisations in their missions."
Earlier this month Saratoga Casino Hotel swung open its doors to a new sports bar, signifying the completion of the first phase of an $8m renovation project that the casino started earlier this year.
Also finishing during the initial step is the new VIP lounge and high limit gaming area, with additional phases of the project to be completed in the coming months. The full renovation is slated for completion by the second quarter of 2020.