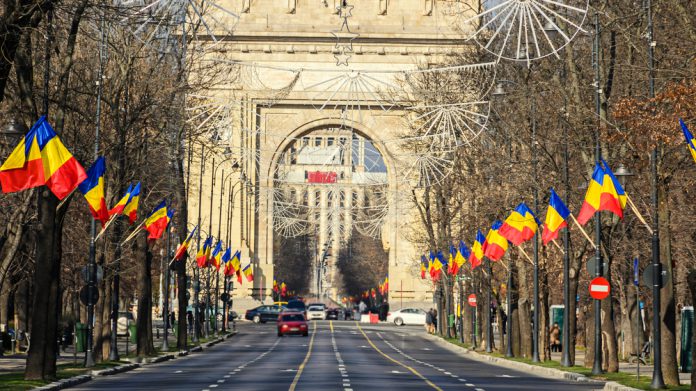 B2B marketing platform provider BlueRibbon Software has added a further footprint to its European ambitions, after linking-up with online gaming company MaxBet.ro.
Created to "offer the best gambling services in the online Romanian market," the firm is an online extension of the MaxBet Group, which boasts venues across Romania and other countries throughout central and eastern Europe.
"Online gambling is an area where things are constantly changing, and updating so this partnership is for us an unique opportunity through which we can offer our clients the innovative services they expect and deserve," explained Victor Rusinov, CEO of MaxBet.ro.
"We are glad that this exclusive collaboration with BlueRibbon helps us to be above the set standards, and that it emphasises one of the strengths of MaxBet.ro platform – the jackpots and the ease with which they can be won."
Under the terms of the partnership MaxBet.ro is to launch BlueRibbon's jackpot-based promotions across all its B2C products in Romania, additionally rewarding players with a "new layer of excitement and anticipation" during gameplay as it strives to gain a competitive edge.
Amir Askarov, co-founder and CEO of BlueRibbon Software, said of the new partnership: "MaxBet.ro, is one of the most respected gaming operators in Romania, and we at BlueRibbon are excited to be working side by side with such a reputable industry leader. 
"Entering into such an esteemed partnership with MaxBet.ro is testament to BlueRibbon's capability in offering innovative marketing solutions using jackpots and tournaments, while creating a thrilling environment for players to immerse themselves in
Before going into further detail regarding services offered by the firm: "We are very aware of the marketing challenges facing operators today and believe that online gaming brands need to differentiate themselves. 
"We see a constant demand for them to implement innovative solutions in order to acquire new players while retaining existing ones. That said, BlueRibbon is committed to supporting their requirements by working closely with them, providing bespoke solutions to meet their needs.
"As our platform is agnostic to any game or vertical, and every bet or action on any product gives players a real chance of winning a jackpot prize, operators can create unique jackpots that resonate with their player segments. We're giving them the tools needed for them to reach their business objectives."