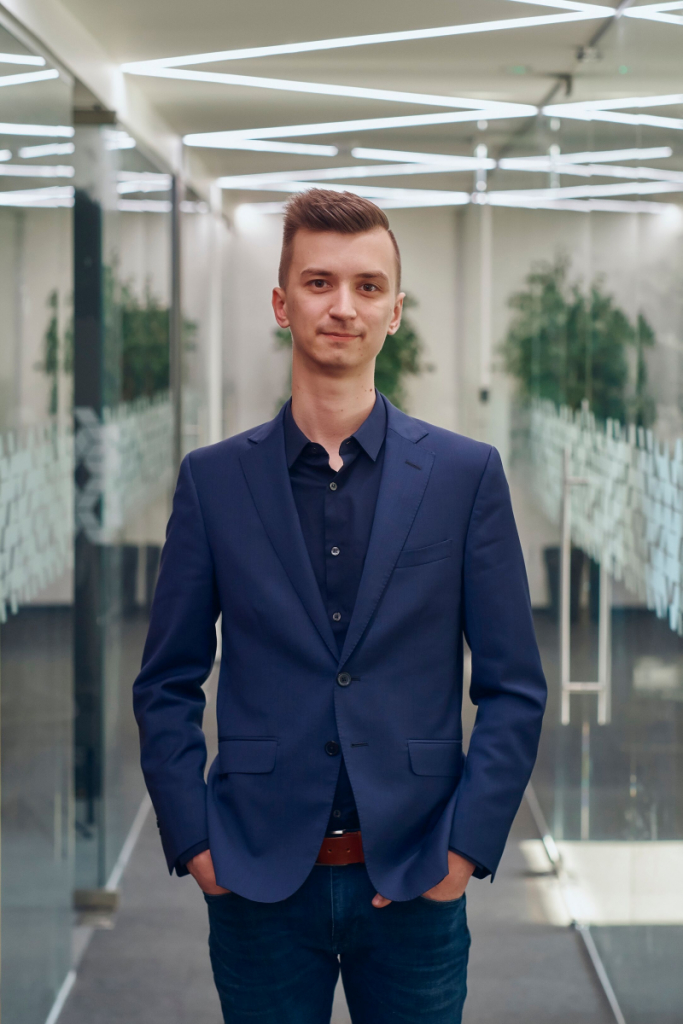 Established in 2014 The Coingaming Group has gone from strength to strength during its five year journey, and anticipates that this could well be the beginning with cryptocurrency and a mobile revolution predicted to continue to pick up pace.
Spearheaded by Tim Heath, who in 2017 founded venture capital fund Vereeni Investments, the firm recently partnered with the Tron Foundation, the non-profit behind the cryptocurrency TRX, welcoming the community to use the currency for the first time with its two brands in the crypto gaming space.
Boasting bitcoin-led casino Bitcasino.io and sportsbook Sportsbet.io in its stable, Tauri Tiitsaar, director of casino at the former, anticipates a potentially huge 12 month ahead.
"I don't think it is an exaggeration to say that over time crypto will come to dominate the gambling industry. The greater control and privacy cryptocurrencies give to users cannot be underestimated. We are already seeing growth in this sector well above the industry, and that will continue in 2020 and beyond," he says.
"The mobile revolution will also continue to pick up pace. During 2020, 70 per cent of gambling revenue will come from mobile channels, according to research from App Annie, and these numbers are reflected by our own experience.
"Elsewhere, I expect to see some exciting new technologies begin to have a material impact on our space, particularly as VR adoption rises. AI will also have an increasingly important role to play when it comes to better understanding customers and delivering a personal experience to them.
"In the wider casino sector, online slots are doing a great job engaging younger users who grew up playing consoles. The innovation drive will continue, and I expect to see more skill-based elements added to these games.
"There will still be plenty of room for classics like blackjack and roulette, but it will be the live dealer versions that bring an extra bit of glamour to the proceedings that grab the most attention.
"All in all, we are extremely optimistic for the coming year."
"We are in permanent dialogue with our customers across a multitude of mediums"
Keeping on the theme of 2020, Tiitsaar stresses that users remain the sole focus for the weeks and months ahead, with the recent Tron link-up also gaining particular praise and giving a brief insight into potential future partnerships.
"As ever, our focus is fully on the customer. They are the centre of the universe and everything we do is designed to deliver a fun, fast and fair experience to them," Tiitsaar adds.
"One area we will be expanding in 2020 is payment options. We already offer a wide range of cryptocurrencies and fiat currencies which players can use on the site. This year, we've seen great upside when we've introduced currencies based on customer feedback. 
"Our roll-out of Tron payments was particularly successful, as the cryptocurrency facilitates lightning quick transactions with no fees, which allows us to lower the entry point for players.
"We are in permanent dialogue with our customers across a multitude of mediums, so expect to see new products, features and functionality added throughout 2020 based off what they are asking for."
With the future holding such optimism for Coingaming, and Bitcasino in particular, one revamp has gained praise as a 2019 high point and, with the player in mind, also remains a key area of focus moving forward. 
"We have completely overhauled our rewards scheme this year with the launch of the Bitcasino.io loyalty club.
"Loyalty has been a real game-changer for Bitcasino.io"
"We noticed that players were not engaging with generic rewards. For instance, it makes little sense to push huge deposit rewards that require hours of play to unlock at a player who enjoys a few, casual hands of blackjack each weekend.
"Our loyalty club addresses this issue. The programme is run completely in-house and offers players the opportunity to clearly reach various levels, such as VIP while also passing milestones on the way. Most importantly, it puts power back into the hands of customers when it comes to rewards. 
"Players receive bespoke offers that reflect their play that are tailored to their personal preferences. This means their rewards are more relevant for them and ultimately, are what they want.
"Loyalty has been a real game-changer for Bitcasino.io. We've listened to our players feedback carefully and they have reacted extremely positively to the changes – we are seeing greater engagement now that all players feel valued and looked after from a rewarding perspective. Our players feedback is most valuable to us and it's something we will continue to listen to."