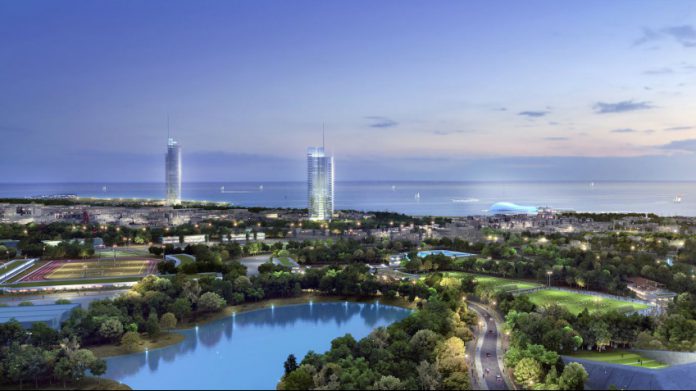 Hard Rock International has been ruled out of the race to operate a casino resort at Greece's €8bn Hellinikon Project by the Hellenic Gaming Commission (EEEP), report various outlets.
First detailed by Greek publication Ekathimerini, the Commission is said to have accepted the committee's conclusion, a unanimous 9-0, to rule HRI out of the running for the sole casino licence at the old Athens airport.
Previously stressing that it planned to invest more than €1bn in the project should it be successful, the decision follows reports last year of issues with the US casino operator's paperwork.
The report suggests that the EEEP is yet to make a decision on the remaining tender, that being a joint venture between Mohegan Gaming Entertainment and GEK Terna. 
The Connecticut headquartered firm unveiled plans for Inspire Athens last year, with the proposed integrated resort and casino development slated to create in excess of 7,000 jobs for the region during and after construction, including direct, indirect and induced.
It believed that the conclusions of the committee is to accept the Mohegan and GEK Terna offer, with it also thought that the EEEP will side with its final decision.
Once notified of the final decisions both bidding parties will have a 10 working day window during which any objections regarding the EEEP verdicts can be submitted to an independent authority.
The Greek media outlet however reports that the HRI offer was turned down for "technical reasons and for the substance of its offer," leading to a belief that any potential overturning of the decision would be a significant challenge.
Ekathimerini also details that the three month timeframe undertaken by the committee to reach its decision was done so "to attain a well-documented decision in legal terms".
The casino property is to form one part of Lamda Development's wider €8bn Hellinikon Project, being developed on the site of the old Ellinikon International Airport which has sat empty for over 18 years after being replaced by the new Athens entity.
The wider multi-faceted construction is also slated to incorporate a metropolitan park, shops, offices, sports and conference facilities, luxury hotels, museums, malls, cultural venues, health centres, educational and research facilities and a marina.