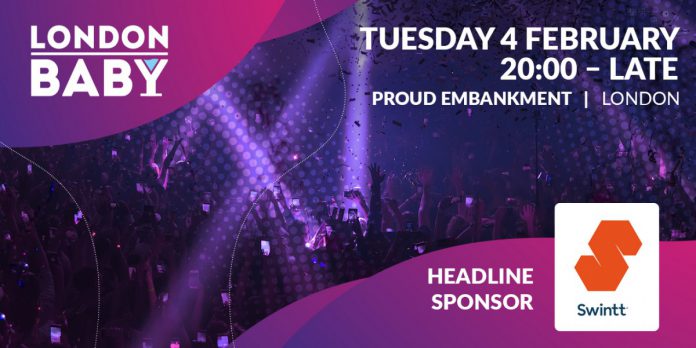 The London Baby networking party will be bigger and better than ever when SBC welcomes 900 industry guests to Proud Embankment on Tuesday, February 4, with Swintt on board as a headline sponsor.
The partnership continues a close collaboration between SBC and the fast-rising casino games provider, with Swintt aligning with CasinoBeats during 2019 as Premium Sponsor of the inaugural CasinoBeats Malta as well as Platinum Sponsor of the CasinoBeats Summit.
David Mann, business development director at Swintt, said: "We are delighted to once again partner with our good friends at SBC to be a headline sponsor of the London Baby event next month.
"This will be Swintt's first ICE, and as the must-attend show on the industry calendar we wanted to make a real impact at a top event where we can entertain our partners and friends while enjoying ourselves after an exciting first day showcasing our sought-after games and products.
"Working with the team at SBC on previous occasions, and having attended some of their excellent parties, we knew this was the right choice for us to both showcase our brand, have a great evening and continue our partnership with SBC."
Proud Embankment is London's newest 'super club', with the stylish venue recently given a super-luxe, Gatsby-style makeover complete with an iconic, sweeping staircase flanked with gold palm trees and decadent art deco features.
The SBC London Baby party promises to be one of the best industry networking events in 2020, continuing to build upon a proud reputation of being renowned for providing post-show networking opportunities and free drinks throughout the night.
Rasmus Sojmark, CEO and founder of SBC, commented: "We're excited to be continuing our close working relationship with Swintt, one of the rising stars of the online casino sector.
"Swintt's decision to partner with us again as they build on their burgeoning reputation is further evidence of the value SBC delivers for companies looking to achieve growth in the gaming industry."