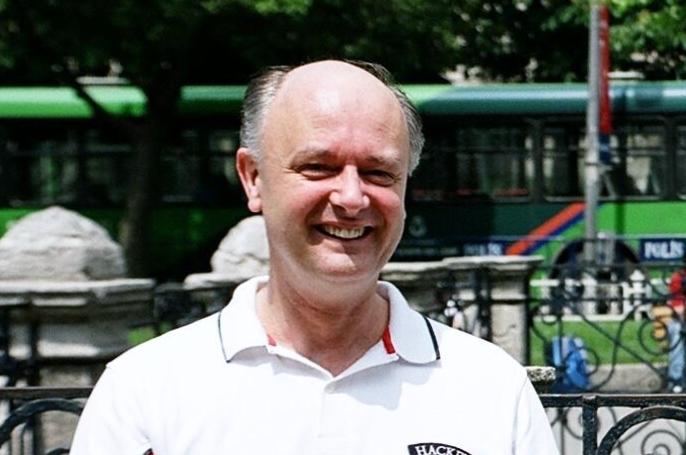 Yesterday Synalogik Innovative Solutions announced it had kicked off the year with a seven figure investment round, led by former Sportingbet owner Mark Blandford.
Providing the gambling, insurance and banking sectors with its AML, KYC and compliance solutions, co-founder Daniel White lauded the injection of funds as allowing the firm to bring "the next generation of innovative products".
CasinoBeats has caught up with Blandford to discuss the endorsement of the firm, what the investment round will entail for the company and combating a backlash. 
CasinoBeats: Why was the decision made to endorse Synalogik in this way? 
Mark Blandford: It's one of the most exciting investment opportunities that I have recently seen and it plays into an area of growth in the gaming industry. With the headwinds of further and detailed regulation coming to the industry, I expect this trend to continue into other regulatory jurisdictions thus creating a significant business opportunity. The tech has a number of other markets where it can provide solutions that automate labour intensive processes, such as crime risk, KYC and enhanced due diligence. 
CB: You stress that "I knew it was something I wanted to be involved in," what appealed so much about the Synalogik platform?  
MB: It was not just the platform, but the people too, and the functionality. The applications are relevant to a wide number of industry sectors and they have a genuine competitive advantage both in terms of speed and of cost savings. My sense is that this is going to be a winner and hopefully I can add a bit of value based on my experience of working with high growth companies. 
CB: As the spotlight, some would say backlash, seemingly grows on a daily basis, what more needs to be done when it comes to regulatory compliance?  
MB: Well first the industry needs to do much more to fight the PR battle and highlight the fact that gambling brings entertainment to millions in the UK every week with no issues. But we can't be complacent and operators are aware that safety nets for the vulnerable and against crime, need strengthening. Better KYC and enhanced due diligence when red flags are raised have become the norm and tech such as the solutions provided by Synalogik can provide cost effective solutions. 
CB: How can the Synalogik solutions facilitate this process?   
MB: Synologik via its Scout product runs real time solutions by combining 15 real time feeds (with more to come) thus enabling the most comprehensive background checking of either new customers or identifying those where behaviour has changed and risk may have increased. 
Synalogik can then produce detailed reports on those customers who warrant further investigation in the form of enhanced due diligence. It's this capability that has caused one of the major digital gambling companies to have already chosen Synologik as their solution.
CB: Co-founder Daniel White has stated that "these funds will allow us to bring the next generation of innovative products to the gambling sector" – what do you envisage this entailing?  
MB: The use of the funds raised will be for a number of applications including scaling up the development teams to add more features and functionality, to the core Scout product.  In addition the company will build out its sales and marketing functions and account management.
The core tech has, as mentioned, got a number of industry verticals where it provides solutions, and the plan is to increase the development team to enable more enhancements to make the product more specific to each of those verticals including gaming. What's exciting for operators is that they have the chance to shape the direction of that product development.