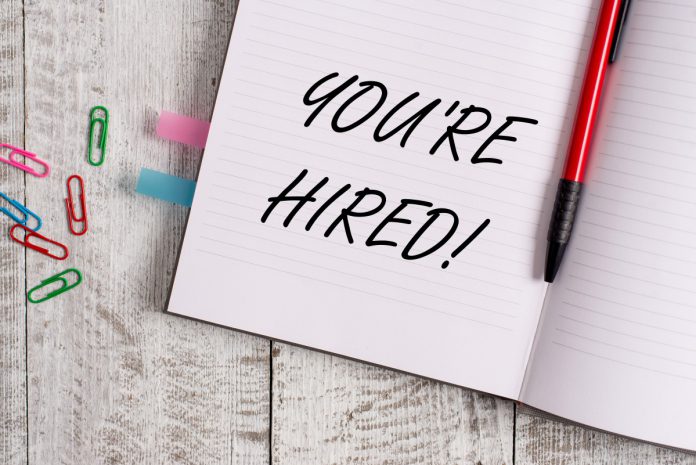 With plenty of movers and shakers around the industry, allow CasinoBeats to give you the rundown on a number of recent manoeuvres.
Lottoland
Lottoland has today announced the appointment of Ciara Lally as chief legal and compliance officer. She will join the Lottoland executive team and be responsible for legal, compliance and regulatory affairs.
Lally recently held various senior roles over the past nine years, most recently as group IP counsel, with previous experience gain at the likes of Bwin and BetVictor.
"I'm really pleased to be joining the Lottoland team and can't wait to meet everyone and get stuck in. Having been based in Gibraltar, I've been able to watch Lottoland launch and develop and I really admire how they have done so in such a regulated and competitive environment. I look forward to helping deliver the strategy and seeing the business grow." – Lally
"I am delighted to announce that we have appointed Ciara as our new Chief Legal and Compliance Officer. Ciara brings a wealth of experience and knowledge to Lottoland, that we will benefit from as we grow and deliver our strategy." – Nigel Birrell, CEO of Lottoland
ARC 
Arena Racing Company has announced the appointments of Bradley Hunt as chief finance officer and Alex Slade as general council as they form part of the senior management team.
Hunt joins from Collinson Group, where he is currently finance director. His previous senior roles include Cinime, Pias Entertainment Group and Rapp. 
Slade joins ARC from Eleven Sport Network where he is currently head of legal, with previous companies include BT Sport and Nickelodeon UK. He will lead on all elements of corporate governance and legal affairs.
"The appointments of Bradley and Alex represent a significant step forward for ARC as an organisation, as we position ourselves for sustainable, long term growth.
"They will both bring significant strengths and experience to our senior management team, which will be of huge benefit across all areas of the company.  We are always striving to approach future challenges head on and these recent appointments, along with the now complete restructure, will allow us to do this." – Martin Cruddace, ARC chief executive
William Hill
William Hill has announced the appointment of Adrian Marsh as their new chief financial officer after current CFO Ruth Prior announced she would be leaving her position last month.
Marsh joins from DS Smith where he has been group CFO for the past seven years and has overseen their transition from FTSE 250 to the FTSE 100.
"I am delighted to welcome Adrian to the board. As a proven CFO of a FTSE listed company with M&A, deal execution and multi-sector finance experience in US & European markets, he will be able to make a significant contribution to William Hill in the enablement of the strategy and is a great addition to the team." – William Hill CEO, Ulrik Bengtsson
High 5 Games
High 5 Games have appointed Jesse Cary to the newly created vice president strategy role as the company prepares to launch its social casino into the real money gaming market.
Joining from Bede Gaming, where he served over eight years, the experienced technologist will be responsible for H5G's igaming platform strategy, advising on technical platform design, platform as a product as well as engineering organisational structure.
"We're thrilled to welcome Jesse to High 5 Games, who will become a real asset to the team as we prepare to launch our first B2C brand in the real gaming market.
"His tech background will be instrumental as we begin to broaden our product offering, especially with the launch of our Brain with Benefits technology that is set to revolutionise the casino experience with a truly personalised player journey." – Anthony Singer, CEO of High 5 Games.