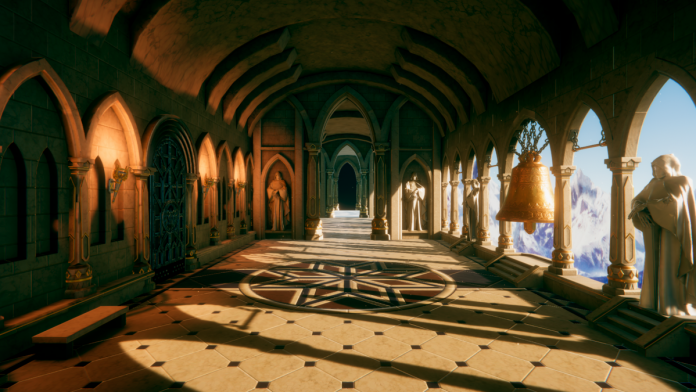 Game development studio Evoplay Entertainment has praised the debut of "the industry's first ever role-playing game," as the firm introduces Dungeon: Immortal Evil.
Adding to a 70+ strong portfolio of slots, table, and instant games, Dungeon comes as a result of more than a year of research and development and is said to utilise "the latest in 3D gaming technology".
Designed to be "mobile-perfect for handheld gaming," Evoplay stresses that via the introduction players are able to access "the first ever slot-based third-person hack and slash adventure".
As opposed to regular pay symbols and patterns, the game's mechanics will be familiar to players of RPGs as they follow the in-game avatar throughout battles with the game's monsters and subsequent accumulation of loot when victorious. 
Tracked by a third-person 3D camera that follows the adventure throughout the game's many different levels, every spin is a new journey through a different level with a random number of enemies and a mystery loot-based outcome for each win. 
Each victory awards players with loot divided by rarity: common, magic, rare, epic or legendary: convertible into an instant money outcome. 
In place of free spins, and to unlock bonus achievements, players must battle their way through a number of dungeon spaces, fighting with enemies who protect the final level's boss. 
After entering the portal into the Dungeon players must bravely vanquish a series of opponents culminating in a showdown with the final boss, where a bet multiplier of up to 5000x can be won.
Every bonus level has an RNG determined reward, equal to money. Once a player is victorious, a chest appears which contains a random selection of a weapon, armour upgrade or health potion.
Ivan Kravchuk, CEO of Evoplay Entertainment, explained: "At Evoplay Entertainment we're always looking to push the boundaries of what's possible when it comes to gaming. The result of over a year's dedication from our fantastic team, Dungeon: Immortal Evil is designed for the next generation of player who values an immersive experience beyond the typical 'spin and win'. 
"As the industry's first RPG slot, we've had to start from scratch when it comes to building it from the ground up. Everything from design to the game's mechanics – it has literally been a labour of love for us to create something that can be called truly new in the industry, and we can't wait to see what our players make of it."