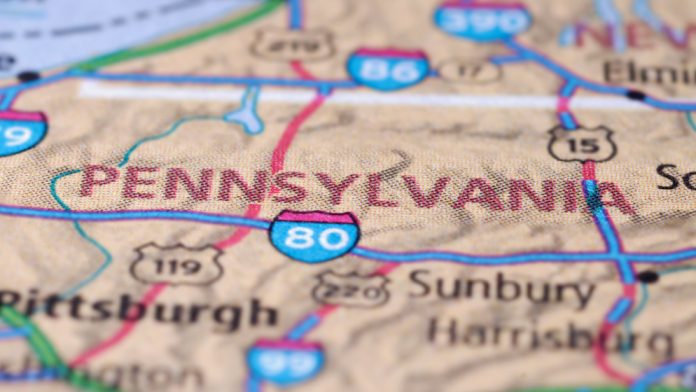 The Pennsylvania Gaming Control Board have released a document, shared with the Commonwealth's casino operators, outlining the minimum requirements required to be in place prior to re-opening its facilities.
Due to the COVID-19 pandemic Pennsylvania's 12 operating casinos have been closed since mid-March, yet as conditions throughout the Commonwealth improve Governor Tom Wolf has authorised the re-openings of casinos in a manner which promotes the safety of guests and employees and to 'assure an environment conducive to proper regulatory oversight'.
"As conditions throughout the Commonwealth improve and the reopening of casinos is authorised, the PGCB desires to assure that re-openings occur in a manner which promote the safety of casino patrons and employees alike as well as assure an environment conducive to proper regulatory oversight," said PGCB executive director Kevin O'Toole.
O'Toole stated these new operational requirements have been laid out by the PGCB based on best-practices guidelines along with the various plans authored by gaming companies operating in Pennsylvania.
In the 10-page document the PGCB highlights that all casinos are required to comply with all guidelines and protocols issued by the CDC and the Pennsylvania Department of Health for dealing with the COVID-19 virus to mitigate its effects.
Alongside these guidelines, the board has also established its own minimum requirements. It states that all patrons who enter the casino will have to wear a mask which covers the nose and mouth whilst on the premises and are discouraged from wearing hats.
Casinos will consider implementing methods for identifying guests who have a fever or other symptoms of illness with staff being trained to recognise possible signs, subsequently anyone who shows these symptoms will not be allowed access. 
Social distancing will be introduced on casino premises, with floor markings and/or queuing systems outside the entrances for entry and inside the casino to adhere to the six feet rule.
Casinos shall also employ a 'Pandemic Safety Officer' for its employees for any COVID-19 related issues.
Hand sanitiser and wipes will be made available throughout the casino with its employees increasing its cleaning schedule with a minimum, emptying and disinfecting trash cans, cleaning hard surfaces, refilling hand sanitiser and sanitising wipe locations expected of them.
Casinos can temporarily close sections with notice from the board's Bureau of Casino Compliance in order to do a deep clean.
O'Toole concluded: "While these guidelines for casino operations will be subject to amendment as we move closer to a time of reopening, we believe this plan will be effective in mitigating and reducing the risk of exposure to COVID-19 for all employees, patrons, and other guests," 
"We fully anticipate that we will work with the industry as it seeks to become, once again, an economic engine for Pennsylvania and to restore the first-rate entertainment facilities each of our licensees have developed."
For a full view of the PGCB COVID-19 Casino Reopening Protocols, click here.