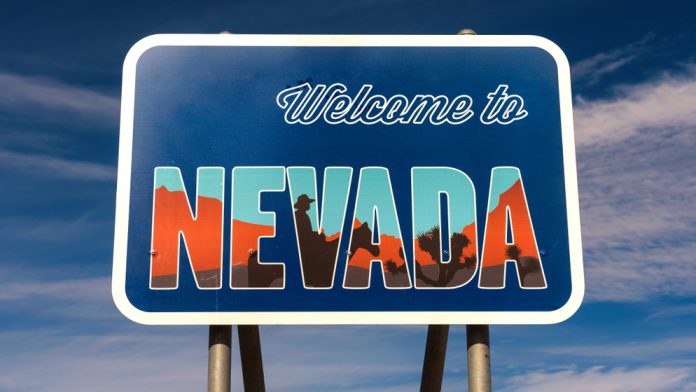 Nevada casinos are set to reopen on June 4, following nearly three months since the doors to gaming establishments were forced shut due to COVID-19.
Nevada Governor Steve Sisolak unveiled details of phase two of the state's 'Roadmap to Recovery' this week, which is scheduled to begin on Friday 29 May.
Whilst gaming won't be included to start reopening on Friday, Sisolak confirmed that based on 'positive trends' in the COVID-19 data, he has informed the chair of the Gaming Control Board that he feels 'confident in the June 4 target date'.
Last week, I set a target reopening date of Thursday, June 4, for our gaming industry. Based on the meeting today and the positive trends in our data, I have informed the Chair of the Gaming Control Board that I feel confident in the June 4th target date.

— Governor Sisolak (@GovSisolak) May 27, 2020
Phase two is set to allow the reopening of most retail businesses that weren't included in the first phase, including gyms, bars which don't serve food, tattoo parlours, spas, swimming pools and movie theatres.
Sisolak was originally scheduled to hold a public press conference Tuesday, but that was cancelled after his office revealed that late last week he had 'visited a workplace where an employee – who was not in the building at the time – has since reported testing positive for COVID-19'. He instead delivered his speech through an audio call.
Releasing the plans on his official Twitter account, Sisolak stated: "Nevadans have done an incredible job helping to flatten the curve and I want to again thank you for understanding the severity of this health care crisis and for taking the necessary precautionary measures, like making a face covering a part of everyday wear,
"Our collective actions have helped bring us to where we are today, ready to begin phase two of reopening."
Good evening. I just wrapped a productive press call with both local and national media. At this time, I want to share some highlights of Nevada's Phase 2 reopening. A full copy of my remarks can be found here: https://t.co/PWpk6pobkx

— Governor Sisolak (@GovSisolak) May 27, 2020
Further in the document Sisolak continued to explain details of the phase two reopening, he added: "As we enter into phase two, community-based testing will be essential to our efforts to fully reopen and sustain the reopening.
"During phase two, I cannot emphasise enough the importance of continuing to wear face coverings in public and maintaining at least six feet of social distancing when you are out in public and around people from other households. 
"In phase two, we can increase public and private gatherings from no more than 10 people to no more than 50 people, while continuing to follow social distancing. Nevada's vulnerable populations should continue to shelter in place.
"Employees will continue to be required to wear a face covering. All businesses who are operating in phase two must also abide by measures set forth by OSHA and other regulatory authorities."
Earlier on Tuesday, the Gaming Control Board held a workshop to fine-tune the health and safety guidelines that casinos will have to follow to receive permission to reopen. The regulators plan to issue a 'final notice' of the requirements on Wednesday, giving operators at least a full week to prepare for June 4.
I want to thank Chairwoman Sandra Douglass Morgan and the Board for holding its informational workshop this morning, during which the Board received testimony from the state's COVID-19 Response Director, public health experts, and leaders of our emergency response departments.

— Governor Sisolak (@GovSisolak) May 27, 2020
Among the recommendations made are taking the temperature of each guest and, if the reading is 100.4°F or higher issuing re-testing 15 minutes later. 
Ten unspecified non-gaming hotels in the state have agreed to house guests who test positive for COVID-19 and require 14 days of quarantine, with the state also providing over 2,100 beds to deal with any potential surge in cases.
To view the official Phase two reopening plans press call, click here.
The Board will issue an industry notice tomorrow setting forth requirements for the resumption of gaming operations in the State of Nevada.

— Governor Sisolak (@GovSisolak) May 27, 2020