With LatAm hot on the agenda and Colombia proving itself as the regional posterchild for regulation done correctly, CasinoBeats sat down with some of the continent's leading gaming suppliers to talk through the latest on market developments – as well as the ongoing effects of lockdown. 
In the second part of our Colombia special, we continue the conversation with Vera Motto, business development executive at Habanero, Ruben Loeches, CMO at R Franco Group, Sebastian Damian, commercial director at Booongo, Alessandro Sposito, commercial director at ESA Gaming and Unai Concha Olabarrieta, business development manager at OneTouch.
CB: What are the most important steps that companies should take in order to be successful in the Colombian market? Has the ongoing pandemic pushed land-based players online?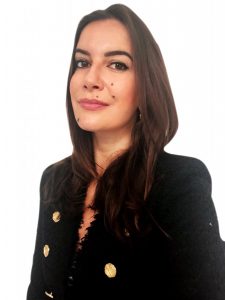 VM: There has undoubtedly been an accelerated shift from the land-based sector to online. This has perhaps most frequently been the case for sports bettors enjoying other verticals for the first time. To succeed in Colombia, and retain these recently migrated players, it's critical to be agile and adaptable in order to provide the best experience. 
Reacting speedily to a fast-moving, rapidly developing jurisdiction along with equally changeable player preferences is all about having an extensive and high-quality local partnership network. Detailed knowledge of the regional market remains the most important tool in achieving sustained success. 
RL: Adapting to the latest developments in technology is always a crucial determinant of success. In a market such as Colombia's, where bettors have become accustomed to the land-based sector, it is essential to provide an omni-channel offering. Not only that – but their migration to online needs to be achieved slowly but surely, with familiar characteristics and cues that can make them feel at home in the digital world.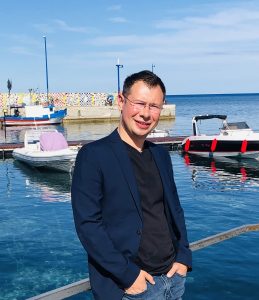 SD: Success is always the result of lots of work and patience and in the case of the Colombian market this continues to ring true. The migration from land-based to online has been happening for the last few years but with the slowdown in live sporting events, there has been an increased emphasis on this migration for casino.
The market evolves with higher speed than European markets, meaning the operators and providers that are flexible will be a lot more successful in attracting and retaining the Colombian players.
AS: Any market should be approached with patience and hard work and Colombia is no different. Local research before entering the market is crucial to understanding player preferences and identify your niche. 
While the transition from land-based to online was already occurring before the pandemic, it has definitely sped up this process, with players not having the option to visit bricks-and-mortar venues.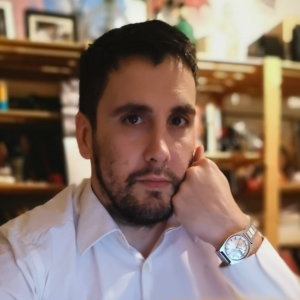 UCO: Understanding the market in detail must always be the highest priority. Although there are numerous similarities between the LatAm territories and the Spanish market, one size does not fit all and a localised approach remains vital. Having recently partnered with one of Latin America's fastest growing suppliers in Jazz Gaming Solutions, OneTouch stands ready to stake its claim among the continent's foremost providers. 
The closure of land-based and retail outlets because of the pandemic has caused many players to shift their activity online. This is a pattern we have observed right across the region, including in Colombia. Unlike the Spanish market, Colombia's regulator has helped the industry to navigate these unprecedented circumstances with a raft of proactive measures. 
CB: Finally, how do you see the future of casino there? Is Colombia likely to retain its status as one of the region's most developed jurisdictions?   
VM: Colombia is likely to retain its established leadership position for some time, but Argentina and other jurisdictions are at the final stage of the regulatory process and, with the right strategy in place, could mirror Colombia's impressive growth in the years to come. 
Once the new regulations are in place throughout the continent, I expect attention to shift towards countries that can offer bigger volumes. Mexico is set to play a major role, with a population more than double Colombia's. And as for Brazil – recent weeks have shown that the country's igaming market deserves its own special category!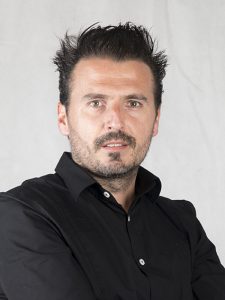 RL: The outlook for Colombia's nascent igaming market is very positive indeed – and it's now entering maturity. It is clear to see that regulatory and technological developments, both in Colombia and beyond, have become a regular feature of the online gaming landscape. We've also worked alongside Coljuegos closely when it comes to the development of regulatory products like our Iris Vault – and from firsthand experience, can say that we're very confident in online casino's potential there. 
Having said that, in spite of the frequent focus on online gaming, many land-based and retail players will likely return to what they know once it becomes safe to do so following recent events. Innovation, after all, is not exclusive to the online sector, and there are plenty of agile land-based suppliers eagerly awaiting the vertical's return.
Overall, I believe the current crisis will precipitate an increase in players who enjoy betting both in-person and online – and long term, LatAm certainly should maintain its pre-COVID trajectory of growth with ease.  
SD: It is clear that there is a solid appetite for gaming in Colombia and online casino is an important part of this so there is plenty of space to grow and establish itself as one of the main entertainment activities. Colombia will always be considered as the country that led the way towards regulation in LatAm, but more countries in South America are now following the same path and model, such as Peru, Argentina, Mexico and others. While Colombia may be the benchmark, these nations will adapt regulations to their own needs and join Colombia in what hopefully will be a unified regulated market.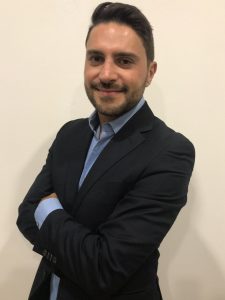 AS: The future of casino looks bright in Colombia. Due to its strong, fair regulatory framework, it has all the ingredients to become a hotbed of innovation and market-leading products in the coming years. It could easily become the next major arena for igaming.
LatAm is well on the way to regulating, with Brazil mentioning legal sports betting recently and Peru, Mexico and Argentina all making large regulatory strides in recent years. However, Coljuegos has a head-start on these nations and doesn't look like their stance will slip anytime soon.
UCO: The advent of regulation provides a level of stability that unregulated markets cannot offer. Colombia is therefore likely to continue to play a leading role in the years to come. As for the wider region, creating content that meets the individual requirements of a particular market will prove crucial. 
From a supplier's perspective, that means adapting a game's aesthetic characteristics to suit your target market. For example, we recently launched Traveling Treasures Brazil, a 5×3 samba-themed extravaganza designed with continental players in mind. With a plethora of additional LatAm-oriented products in the pipeline, we stand ready to deliver for operator partners looking to enter this exciting region.