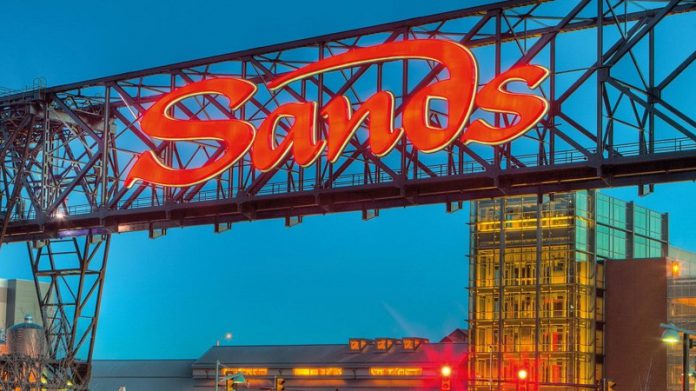 Las Vegas Sands is well positioned to invest in future expansion opportunities as the firm remains focused in the early stages of recovery across all its operational markets.
Set to continue capital expenditure programmes in both Macau and Singapore, the Nevada headquartered casino resort developer and operator reasserts that its greatest priority remains the safety and security of team members and guests as well as support for local communities.
Making the comments in the firm's latest financial report, documenting the quarter ending June 30, 2020, Q2 net revenue of $98m represented a 97.1 per cent drop year-on-year from $3.3bn.
Operating loss during the quarter was $922m, compared to an income of $894m in the prior year, net loss came in at $985m, compared to net income of $1.11bn in 2019 and consolidated adjusted property EBITDA finished at a loss of $547m, dropping from $1.27bn a year earlier. 
For the year-to-date, LVS' revenue has plunged 73 per cent from $6.98bn to $1.88bn, with net loss nudging above the $1bn mark as opposed to income of $1.85bn yoy.
"I am pleased to say that the early stages of the recovery process from the COVID-19 pandemic in each of our markets is now underway," said Sheldon Adelson, chairman and chief executive officer of LVS.
"Our greatest priority during this period of the recovery remains our deep commitment to supporting our team members and to helping those in need in each of our local communities of Macao, Singapore and Las Vegas. We remain optimistic about an eventual recovery of travel and tourism spending across our markets, as well as our future growth prospects. 
"We are fortunate that our financial strength will enable us to continue to execute our previously announced capital expenditure programs in both Macao and Singapore, while continuing to pursue growth opportunities in new markets."