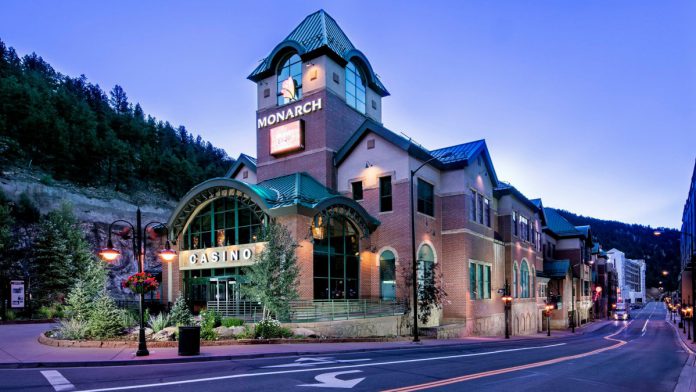 Monarch Casino and Resort has documented the impact of mandated coronavirus shutdowns, with revenue for the year's second quarter dropping 75.9 per cent from $62.8m to $15.2m.
Casino, food and beverage, and hotel revenues decreased 69.8 per cent, 83.9 per cent, and 83.3 per cent year-over-year, respectively, with each impacted by the temporary shutdown of the company's operations in Reno and Black Hawk which began late in the first quarter of 2020 and ended on June 4 and 17.
Net loss for the quarter finished at $4.34m, representing a 146.8 per cent drop from $9.27m, selling, general and administrative expenses were $8.9m compared to $16.5m, and consolidated EBITDA plunged from $16.5m to $500,000.
John Farahi, co-chairman and CEO of Monarch, commented: "Following the state-mandated closure of our properties in mid-March, we took immediate steps to ensure that our company preserved its financial flexibility to manage through the nearly three-month shutdown. We reduced expenses throughout the company and worked with our bankers to secure the necessary amendments to our credit facility. 
"Thanks to the commitment and sacrifices of our dedicated team, along with the support of our bankers, Monarch was well prepared to carry on during the state-mandated shutdowns of our operations and emerge from them in a financially stable position.
"Since the June 4 re-opening of Atlantis Casino Resort Spa and the June 17 re-opening of Monarch Casino Black Hawk, we have adjusted our staffing and services, in-line with the changing public health guidelines put forth by the governors of Nevada and Colorado, as well as by the CDC. 
"Our focus from day one has been the health and safety of our team members and guests. Consequently, we have been extremely diligent in our approach to minimising risks as we reintroduce our guests to the gaming, entertainment and hospitality experiences they have come to expect from Monarch."
Furthermore, and based on the current construction progress, the company also provided an update on its ongoing construction at its Monarch Casino Black Hawk property, revealing that the expanded casino, restaurants, hotel administration, lounges, and some hotel floors will open in the third quarter of 2020.
Farahi added: "In Colorado, we continued to make progress on the construction of the new Monarch Casino Resort Spa Black Hawk throughout the shutdown. We anticipate that the podium and some hotel floors will open in the third quarter of 2020 and the balance of the hotel tower will open in the fourth quarter of 2020. Importantly, guest excitement continues to build with the recent removal of the construction wall separating the existing casino from the new expanded casino.
"On behalf of our board of directors, I'd like to thank our team members for their sacrifice during the unprecedented property shutdowns and for their tireless efforts as we worked quickly to implement new health and safety measures ahead of the re-openings.
"To our guests, everyone at Monarch thanks you for your patience during the closures and for your loyalty since our re-opening. It's marvellous to see your smiling faces again. You've told us time and again that you value the friendly service and warm experience Monarch employees provide, and we believe you have clearly demonstrated your appreciation over the past few weeks.
"Finally, to our stockholders, we thank you for continuing to invest and trust in our entire team, which has given us the confidence to manage through the ongoing COVID-19 pandemic and to position Monarch for long-term success."