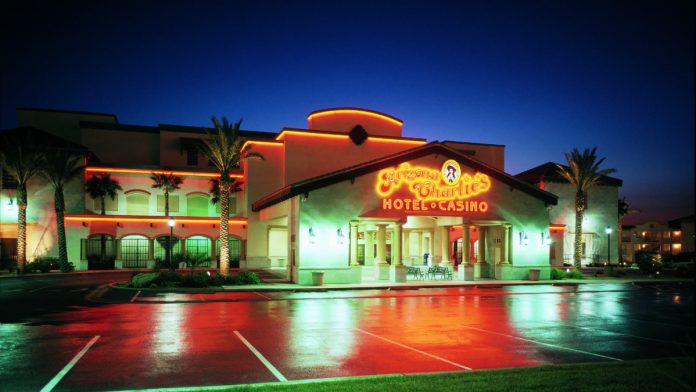 Golden Entertainment's financial results through the month of June have exceeded company expectations, after the firm's casino resorts and distributed gaming operations reopened during the year's second quarter.
Beginning with distributed gaming operations in May, the firm reopened its Nevada operations on June 4 before its sole Maryland-based entity, Rocky Gap Casino Resort, resumed activity on June 19.
"I want to thank our team members for their dedication to our company and their efforts to reopen our properties safely and efficiently. Our diversified gaming platform, with nearly 80 per cent of our historical property adjusted EBITDA derived from locals-oriented or regional gaming operations, is positioned to recover quickly from the impact of the mandated shutdowns," explained Blake Sartini, president and CEO of Golden Entertainment.
Asserting confidence of a timely recovery and strong position for future opportunities, the company reported second quarter revenues of $76m, a 69.3 per cent drop from 2019's $248.1m.
Net loss for the quarter came in at $78.6m, compared to a loss of $14.4m recorded a year earlier, with adjusted EBITDA swinging from $49.8m to a loss of $5.7m.
"Our results since reopening have exceeded our expectations, with June adjusted EBITDA up 14 per cent over last June even with fewer days of operations," Sartini continued 
"Performance in June was led by our Las Vegas Locals casinos and taverns which achieved double-digit revenue growth and collectively doubled their adjusted EBITDA contribution compared to the same period last year. 
"We generated a similar strong performance in June from our reopened Laughlin and Pahrump casinos, which increased revenue and grew adjusted EBITDA by over 50 per cent. 
"In addition to strong gaming revenues across most of our businesses, we focused on significantly lowering operating and marketing expenses. For our Nevada casino operations, excluding The Strat, our expense management initiatives drove an Adjusted EBITDA margin improvement of 2,000 basis points to almost 50 per cent in June. 
"Our distributed gaming businesses also performed well in June across Nevada and Montana with revenue growth of 6 per cent and an adjusted EBITDA increase of more than 18 per cent."
The group boasts ten casino resorts, nine in Southern Nevada and one in Maryland, and operates 16,400 slots, 130 table games, and 6,200 hotel rooms.
Alongside a distributed gaming business in Nevada and Montana, Golden Entertainment operates video gaming devices at approximately 1,000 locations, owns over 60 taverns in the Silver State and is also licensed in Illinois and Pennsylvania to operate video gaming terminals.