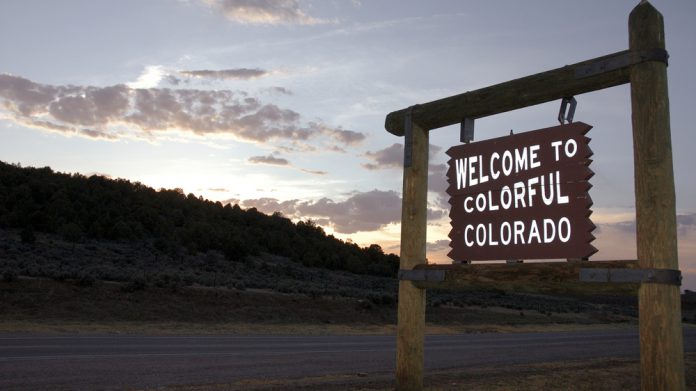 After surpassing expectations during its first two months of operation, an anticipated surge in July cemented the place of Colorado as the fifth largest among legal jurisdictions.
Buoyed by the return of major sports as well as the opening of its first retail sportsbooks, kicked-off by Saratoga Casino Black Hawk, analysts suggest that the Centennial State "is beginning to realise its potential".
"It only took a few days of basketball and baseball games in July to show the demand that is out there in Colorado for sports betting," noted Dustin Gouker, lead analyst for PlayColorado.
"In just three months, Colorado has established itself as the fifth-largest sports betting market in the US, and the number of sportsbook operators in the state is growing rapidly. 
"And with a robust August schedule that includes playoff runs by the Denver Nuggets and Colorado Avalanche, the short-term outlook for the state is excellent."
Online and retail sportsbooks combined to generate $59.2m in wagers, up 55.2 per cent from $38.1m in June, resulting in $2.4m in net betting proceeds, increasing 11.4 per cent from $2.2m in June, and producing $241,867 in state taxes. 
Limited to online betting on fringe sports through June, Colorado's sportsbooks had combined to take in $63.8m in wagers, yielding $3.1m in net proceeds, during the industry's first two months.
Colorado's July handle was the fifth highest across the US, trailing fourth placed Indiana's $70.9m July, with online sports betting accounted for $58.6m of the state's handle for the month.
"Reasonable operator fees, a relatively large population base, an abundance of sports fans, and a generally operator-friendly regulatory framework have all made the Colorado market attractive in the eyes of major US and European operators," Gouker added. 
"And unlike a state like New Jersey that already had a mature gaming industry when sportsbooks first launched, Colorado is a relatively open market. In many ways, it's ideal for operators of all kinds to enter."