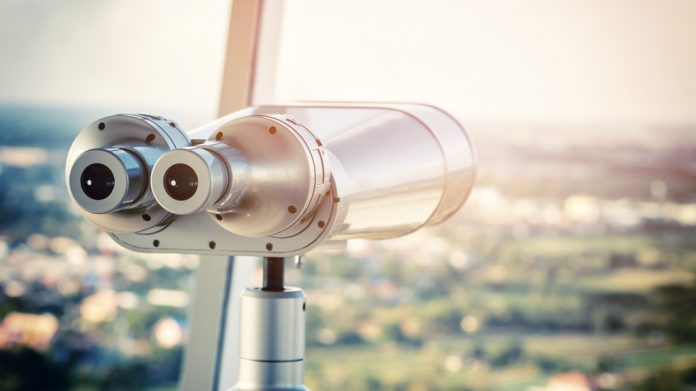 Flutter Entertainment has documented a three-pronged approach designed to provide PokerStars with a significant global push, as the gambling group outlines international acquisition ambitions and dissects its H1 performance in its latest financial report.
Lauding a significant quarter which saw completion of its The Stars Group merger take place, Flutter pinpoints a hypothesis that "PokerStars' historically high profit margins were driven, in part at least, by under-investment".
To that end, Flutter has highlighted 3 core areas of marketing, promotional generosity and product, technology and customer experience, where the group feels there are opportunities to make additional investments.
Accounting for the Stars Group purchase, Flutter has reported a revenue increase of 21 per cent year-on-year for the first half of the year to £2.38bn (2019: £1.97bn) with adjusted EBITDA finishing at £684m, up 31 per cent from £523m.
Characterised by a 'normal' trading environment during Q1 and widespread sporting disruption during H1's second phase, sports revenue increased seven per cent during the period to £1.19bn (2019: £1.11bn).
During the disrupted period, sports revenue declined by 32 per cent across its Paddy Power Betfair and Sky Betting and Gaming UK and Irish online facing businesses, with retail revenue down 94 per cent due to a two and a half month shop closure.
Gaming revenue, which lauded the key driver as being the uplift in recreational customer numbers across the group's online poker and gaming platforms during the disrupted period, surged 39 per cent to £1.19bn (2019: £858m).
Pre-disruption, gaming growth had been seven per cent with increases felt across PPB, SBG and the US, partly offset by declines in TSG's poker unit and retail, where the business was still feeling the introduction of the £2 staking limit on FOBTs.
Furthermore, Sky Bet and PokerStars delivered growth under lockdown, posting gross profits of £320m, up 33 per cent from £240m, and £550m, a 43 per cent increase from £395m, respectively.
PPB, driven by double-digit declines across its sports division, saw its gross profit tumble 21 per cent from £483m to £383m, with it's group-wide performance up 17 per cent to £1.65bn (2019: £1.4bn).
Excluding those comparative figures revenue increased 49 per cent yoy from £1.02bn to £1.52bn, with adjusted EBITDA up 59 per cent to £342m (2019: £216m) and gross profit finishing up at £1.02bn, representing a 43 per cent rise from £719m.
Peter Jackson, chief executive of Flutter, explained: "The group's first half financial performance exceeded expectations as we benefited from geographic and product diversification. In the period prior to COVID-19 related disruption, our businesses performed well with strong customer growth and favourable sports results.
"In the period thereafter, the cancellation of sports and closure of our shops led to reduced sports revenues in the UK and Ireland. 
"However, this was more than offset by an increase in the number of recreational customers playing our poker and gaming products globally, as people sought new forms of home entertainment. In Australia and the US, the continuation of horse racing meant that overall sports revenues grew in both regions.
"While maintaining strong trading momentum, we have also made good progress since May on the integration with TSG. All four regional CEOs have been appointed and most key leadership roles have now been filled. 
"Important decisions are progressing on our technology plans and we are aligning our regulatory and responsible gambling approach across the expanded group. In Australia, integration is particularly well advanced and we will migrate BetEasy customers over to Sportsbet imminently. We plan to provide a more detailed strategic update, as well as a synergy update, at the time of our full year results in March 2021."
Addressing a "highly uncertain" remainder of the year due to a plethora of potential mitigating factors, Flutter asserts that the period has started well and has benefited from condensed football fixtures, favourable sports results and the ongoing resilience of gaming.
Assuming normalised net revenue margins for the remainder of the year, no material additional disruption to sporting events and no further shutdown of retail operations, the group anticipates adjusted EBITDA will fall into the £1.17bn-£1.32bn boundary.
This excludes the US and reflects an additional £50m marketing investment in H2 over H1 and the cost of the enhanced RG/AML measures introduced in PokerStars.
An EBITDA loss of £140m-£160m is expected in the US, this assumes that online launches in Tennessee and Michigan commence and the continuation of mobile registration in Illinois for the full remainder of the half.  
Flutter is to also continue assessing acquisition opportunities which it feels would enhance the growth profile and diversification of the group, with it said that these transactions would "more likely" be pursued by its international division.
Jackson added: "The second half has started well, with good sports betting performance following the return of major sport events, whilst gaming performance has remained resilient. 
"Looking ahead, we have identified promising opportunities to increase investment across the group and, while the outlook with respect to COVID-19 remains highly uncertain, the diversification of our group means we approach the future with confidence."