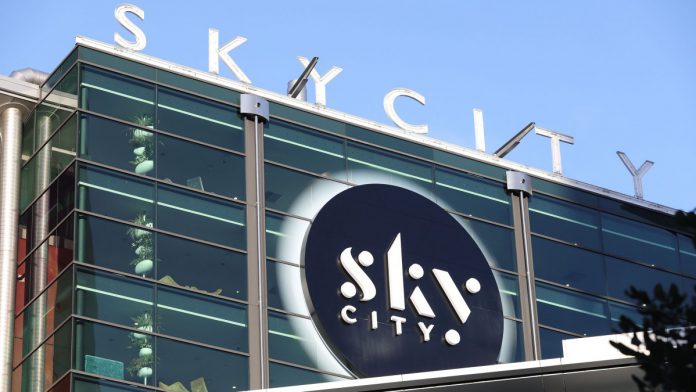 SkyCity Entertainment has reported a series of declines across key financial metrics for the full-year ending June 30, 2020, with a series of challenges evident, spearheaded by the New Zealand International Convention Centre fire and COVID-19 pandemic.
Commenting on a "complex and challenging" period for the group, the Auckland headquartered firm does see its figures finished towards the higher end of last month's revised guidance parameters.
On a normalised basis revenue fell 24.3 per cent for the year to NZ$779.5m (2019: NZ$1.02bn), net profit after tax plummeted 59.7 per cent to to NZ$66.3m from NZ$164.6m and adjusted EBITDA finished at NZ$200.7m, a 37.7 per cent decline from NZ$322.2m.
Graeme Stephens, SkyCity chief executive, commented: "SkyCity was able to move quickly but with care in response to these events and is well positioned to deal with the foreseeable future. The wage subsidy in New Zealand and Australian JobKeeper scheme have been helpful and partially mitigated the impact of property closures and ongoing negligible international customer activity.
"Our domestic businesses in New Zealand and Adelaide have recovered more quickly than anticipated post reopening which has been encouraging, although the outlook remains unpredictable as we adjust to new social and economic settings."
As development work continues on the SkyCity Adelaide expansion and hotel projects, the operator says that a positive feature of the year has been the launch of its SkyCity online casino alongside Gaming Innovation Group.
According to Stephens, trading ramped up significantly from March 2020 and the business has now grown into a profitable operation despite the very conservative approach taken in comparison to other offshore online casinos targeting New Zealanders.
"We have observed a slight reduction in online gaming revenue following the reopening of our properties in May, but we saw an increase in activity during the second Auckland closure period in August," he added. 
"We now have over 35,000 customer registrations and we continue to prepare for a regulated online gaming industry in New Zealand. We are supportive of the government's ongoing policy review in this regard."
Commenting on the outlook for FY21, Stephens says that assuming there's no adverse change to the current COVID-19 outlook in New Zealand and South Australia, group earnings are expected to be above FY20, but still well below pre-COVID-19 and FY19 levels.
"We expect the domestic businesses to continue to perform well when open but remain prepared for the possibility of further closures. We are planning for international borders to be closed for the duration of FY21, and that there will be negligible International Business and international tourism activity," he noted.
Adding: "Based on our current outlook we believe we are well positioned to deal with any further adversity, and we expect to achieve some growth, but there is something of a holding position across several aspects of our business.
"In FY21, SkyCity will be focused on progressing its committed projects, improving the quality and efficiency of our existing operations, being flexible to react to a fluid environment and to leverage opportunities which arise in the markets where we are present."